The Beautiful "Wolf" by Tyler, the Creator Turning 10 This April
'Wolf' is 71 minutes and 17 seconds of pure joy, sadness, anger, and angst. Truly embodying the mind of twenty-two-year-old Tyler Gregory Okonma and his many alter egos that are featured in songs throughout the album. As this year's April rolls in, this timeless album will turn a full decade old.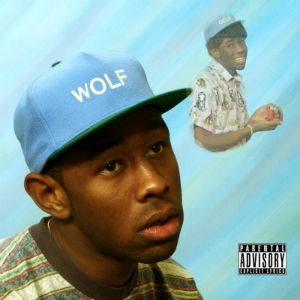 Many would argue that 'Wolf' is the album in which Okonma really found his sound, but that's not to say his previous albums weren't good representations of Tyler and his musical ability. 'Wolf' has a storyline that is theorized about in many different ways by many different people as its story follows characters named Wolf, Sam, Salem, and of course Tyler, among others and their experience at Camp Flog Gnaw.  Each song features these different characters and their voices, some songs even detailing how they got to Camp Flog Gnaw such as in the song "Pigs" where the character Sam was revealed to have killed some bullies at his school.
Songs on 'Wolf' can be put into four categories, those being joy, sadness, anger, and angst, as previously mentioned, but they're all absolutely beautiful. While the opening 'WOLF' is a harmonic orchestral piece mixed in with some angst and vulgarity. 
The lore within 'Wolf'(as well as his other albums) is a topic that's discussed frequently throughout Tyler, the Creator's fandom, as there are many different interpretations of what the story truly is. To me, this is one of the best aspects of the album. Every album can be perceived in several ways, but with the number of characters and perspectives within 'Wolf,' it's impossible for fans not to come up with their own stories and timelines.
As this album ages with each year, I can never find myself growing tired of it. Its timelessness and beauty are unmatched. I'm glad I can give 'Wolf' a listen now when it came out and within the next ten years of my life.
Leave a Comment
About the Contributor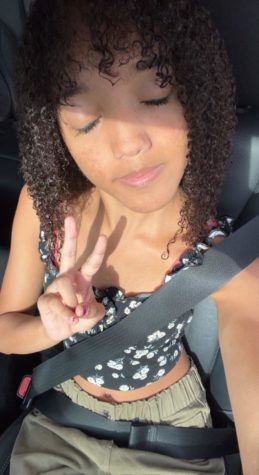 Savannah Richard, Editor in Chief
Savannah Richard is a Junior at Canyon Hills High School, as well as the News Editor for the Canyon Hills Chronicle. She plays viola for the school's orchestra...