California gas-powered car ban: Too much too soon?
The state of California plans to set in a new state Law which will Ban the sale of Gas combustion engines in the year 2035 and beyond, which is intended to aid in the struggle against Global warming, Key word intended.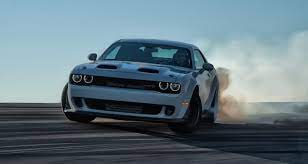 The idea of the law already has noticeable pushback from numerous communities, most notably, the car enthusiast community due to the implications of fan-favorite cars going to either go electric or just discontinued altogether.

Some companies have already announced the discontinuation of fan favorites such as the Camero, Nissan GTR, Dodge Challenger, and Dodge Charger. While some companies have reported plans to recreate some of these fan favorites as EVs it just isn't the same.  
This law would also change how the pricing of services such as Trucking, Construction, and Delivery which rely on Diesel engines to haul heavier loads that a gas/ Electric engine/motor simply could not handle.

The average weight of a loaded semi-truck is 80,000 pounds with the truck itself weighing about 35,000 leaving approximately 45,000 pounds (give or take) for the vehicle itself to tow. The highest towing capacity on an EV as of 2022 is a tie between the Ford F150 lightning and the Chevrolet Silverado Ev which is planned for a 2024 release.
In terms of impact on a smaller level, banning the sale of Gas powered vehicles would make it more expensive for students and other young adults to buy a car seen as the production of gas engine cars would stop entirely, thus raising the price of any gas cars still on the market.
However, there is still a chance for Gas engines, Porsche invested 75 million dollars in research and development of Synthetic fuel which would act and function the same way as gasoline or petrol but with Zero emissions, with production and testing planned to start in 2022. 
Some may say that it is more efficient to use EVs due to them having Zero emissions, this is wrong however because the emissions made by the lithium mines of which EVs rely on for their batteries more than make up for the emissions the car would be making (and Destroys the soil structure).
Given these points, I simply cannot see any practical or functional reason for California to ban the sale of gas-engine cars, Sadly however the governor seems dead set on going through with this law regardless of the Eco-efficiency of hybrid cars and the damage the lithium mines cause to the environment in more ways than one.
Leave a Comment
Donate to Canyon Hills Chronicle
Your donation will support the student journalists of Canyon Hills High School. Your contribution will allow us to purchase equipment and cover our annual website hosting costs.