Contract sets clear expectations for seniors
Seniors received and signed contracts last month from the CHHS administration that set clear expectations and consequences for behavior in the coming school year.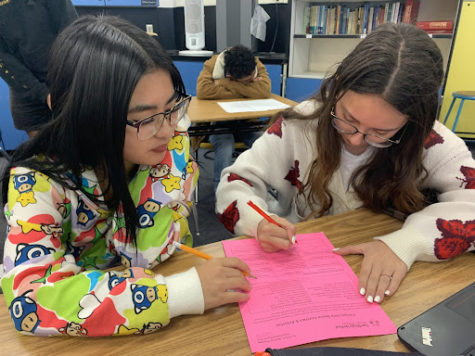 The CHHS Senior Contract for the class of 2023 contains information on what is necessary to graduate, requirements to walk across the stage, attend prom, and participate in senior year activities. According to the document, students must clear all absence and tardies prior to graduation and events. The contract focuses on the importance of deadline dates, activities and administrators to know on campus.
Senior year is a significant year for students because it is their final year of high school before they all go their separate ways to prepare for their future careers, colleges, changes, and independent living. Senior students have a lot on their plate each year like preparing for November deadlines for college applications and making sure their GPA is higher than a 2.0 for the upcoming semester deadlines.
"I wasn't doing my best my past previous years of high school, with grades lower than Ds," Senior Mariya Brown stated. "I had no motivation to do better, I thought it would be too late to make up my credits considering the fact that I was approaching my senior year."
The administration wants to make clear that there is time to fix your mistakes do better, and students can see the results of their work pay off.
"I attended summer school and night school to make up for my credits as well as getting myself to stay on track this year," Brown continued. "My grades are looking better than ever with Bs and up, I never realized the potential I had until now." 
It is required that the school district follow up on the contract to ensure students that you are on the proper path to achieving your goals. Intentionally stating these plans in these senior contracts, the administrators want students to be aware of them before graduation. They have responsibility over it, and the decisions they make show how seriously they considered their senior year.
Since the majority of people's aspirations are to graduate with a diploma, the senior contract is very beneficial for the approaching senior graduates.
"Once it is too late You can't go back, so that's why we encourage as many students as we can to meet that standard," Mr. Brown says.
Administration wants to understand that there is no excuse to not walk at graduation if you've been presented with the senior contract since the beginning of the school year.
Leave a Comment
Donate to Canyon Hills Chronicle
Your donation will support the student journalists of Canyon Hills High School. Your contribution will allow us to purchase equipment and cover our annual website hosting costs.
About the Contributor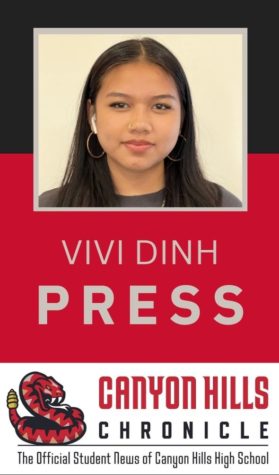 Vivi Dinh, Staff Writer
Vivian is a returning Senior at Canyon Hills High School, following up on her 4th year she looks forward to preparing for her college classes. Vivian is...