What I Wish My Parents Knew meeting connects youth and adults
"Whenever I felt down, I always came to my parents to talk about how I felt hoping they would reassure me and give me a hug but it always felt like they were just trying to solve my problems. Sometimes I wish they would understand how I felt and what I needed," First year college student Melissa Ran explains.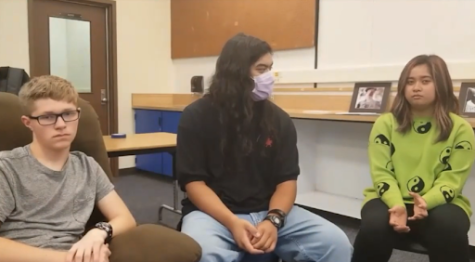 As of recent years, many students have openly admitted that they did not have a trusted adult to speak to about their mental health and other personal problems. Youth leadership committees such as SAY San Diego and Friday Night Live have developed a youth and expert run forum called "What I Wish My Parents Knew" to discuss main topics and subtopics of mental and behavioral health of families to open up opportunities for students to speak on what they need from adults.
The "What I Wish My Parents Knew" forum meetings will be held twice this year and one of their meetings was held just last month. Workers or caregivers alongside youth come to learn and identify topics related to mental and behavioral health of families.
The meetings bring resources and youth voices together to hold parent-teen community forums. WIWMPK sends out voluntary student surveys that allow students to freely write about their perspective on topics of mental and behavioral health.
Youth survey results are used to create themes and topics to be addressed at upcoming meetings. The results build panel questions and ideas that youth feel need to be discussed.
According to the Elevated club advisor, Stacy Chiles, who brings these kinds of opportunities to students at school, WIWMPK has also been running over the course of the pandemic to continue supporting attendees.
"During the past two years some of the WIWMPK topics covered were impacts of COVID, stress, life after high school, conversations about depression and anxiety, mental and physical health, distance learning, family communication, and social media and teen mental health" Chiles explains.
Many of these strong topics impact students' wellbeing and caregivers are left wondering what the next steps to take are. During the forum meetings, all topics discussed present tips and strategies for parents to build communication with their teens who are in need of support or guidance.
The meetings not only help parents and caregivers, but also boost youth voice as youth leaders are experts in these kinds of topics. 
"I was in a breakout room about having conversations and I learned that sometimes you need to be vulnerable to be heard and listened to," 11th Grade student-attendee Krysvianah Perlas says.
Breakout sessions allow students to engage in the conversations and share their view on the topics.
"It was good to have a conversation about youth with adults because it's allowing the youth to be heard and allowing us to give insight in our lives. We get to tell the adults what we want to hear and how they support us." Perlas said.
Youth get to handle a big part of the meetings including facilitating the forums, creating introduction videos for topics, and developing marketing for the event which gives students a chance to develop leadership and public speaking skills. They put work into holding the meetings while mental health experts share helpful strategies and resources with attendees based on the presented topics.
Caregivers, parents, and youth, are all strongly encouraged to join upcoming and future meetings. What I Wish My Parents Knew gives youth leaders and adults the opportunity to build connections between generations and build an understanding of one another. What I Wish My Parents Knew opens its doors once again on February 28th, 2023.
Leave a Comment
Donate to Canyon Hills Chronicle
Your donation will support the student journalists of Canyon Hills High School. Your contribution will allow us to purchase equipment and cover our annual website hosting costs.
About the Contributor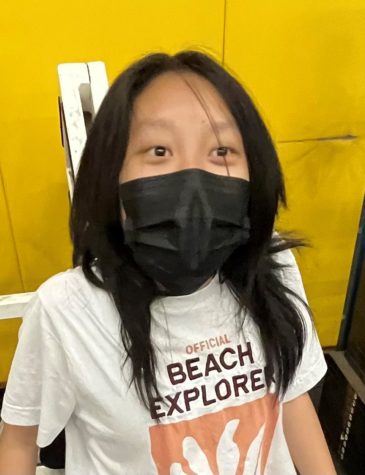 Katherine Bui, Staff Writer
Katherine Bui is a Canyon Hills Sophomore and writer for the CHHS Chronicles. She likes writing and working for the community. She is a self-certified...