Sea levels rise 2 times the global rate along putting Southern coasts in danger
Global warming and rising sea levels have threatened U.S. coastlines for decades. 
A recent study published in Nature Communications has revelead "unprecedented" rates of sea level rise along the U.S. The research conducted found that South-Eastern communities will be impacted most by the rates. This puts a bullseye on coastal cities in Florida, Louisiana and Texas.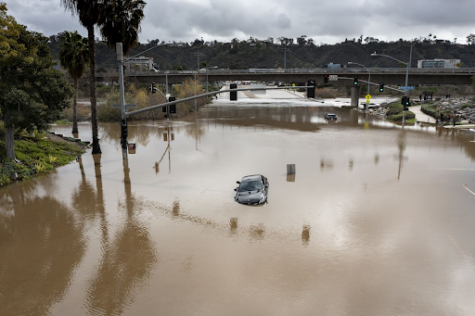 Since 2010, scientists at Tulan Univeristy have found that sea levels rose by half an inch per year. This is approximately two times the global rate. According to researchers, this is due to a combination of man-made climate change and weather-variability.
"We systematically investigated the different causes, such as vertical land motion, ice-mass loss, and air pressure, but none of them could sufficiently explain the recent rate," Noah Hendricks, co-author of the study.
"Instead, we found that the acceleration is a widespread signal that extends from the coasts of the Gulf of Mexico up to Cape Hatteras in North Carolina and into the North Atlantic Ocean and Caribbean Seas, which is indicative for changes in the ocean's density and circulation."
The area encompassing the South-Eastern coast and the Gulf of Mexico is known as the subtropical gyre. Over time, wind changes and global warming have led to sea levels rising at abnormal rates. Since warm water has a higher density, it rises to make up for the lack of space. 
The scientists at Tulane mentioned that this may not be a "permanent fixture," rather a unique pattern caused by this year's weather events and manmade climate change signals. However, that's "no reason to give the all clear," stated researcher Torbjörn Törnqvist. 
This is due to subsidence, the gradual sinking of an area of land. The phenomenon is now present in over 200 locations in 34 different countries. Cities along the Gulf of Mexico, like Houston, have experienced the highest rate of subsidence.
The recent phenomenon has caught the attention of Canyon Hills students, many of whom care a great deal about the environment.
"My close family and I are heavily invested in the topic of climate change; we are part of several groups on social media. A few of my relatives live in Florida, one states in danger, so the issue is very concerning to me," said freshman Addison Shelby. "The rate at which sea levels are rising is alarming, and something must be done. I think it's important for us to spread awareness of this issue, and to take preventative measures. Iwill be much more mindful of my carbon footprint."
"A few of my friends live in southern Texas, near San Antonio, so the issue really worries me. The climate crisis has worsened a lot in the last few years, mainly because we have done little to prevent it. At this rate, many of our cities will be underwater in a couple decades," remarked sophomore Tracy Myrna. 
"It's crucial that we take the necessary measures, from adapting architecture to protecting our coastlines. Reducing our carbon emissions would be another vital factor. No matter what we do, the most important thing is to act fast."
Leave a Comment
Donate to Canyon Hills Chronicle
Your donation will support the student journalists of Canyon Hills High School. Your contribution will allow us to purchase equipment and cover our annual website hosting costs.
About the Contributor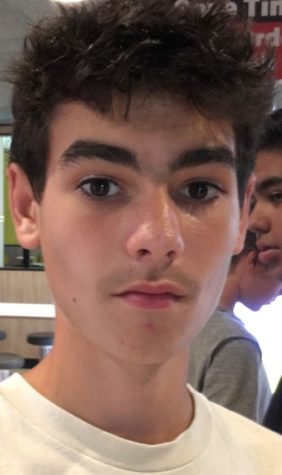 Ben Bekkerman, Staff Writer
Ben Bekkerman, a freshman at Canyon Hills, loves to write and play sports. In addition to his work on the CHHS Chronicle, he is also involved in soccer...