The Impact on the African American Community Left By Chadwick Boseman
With the release of Ryan Coogler´s Black Panther: Wakanda Forever oncoming, it's hard to ignore the death of the late Chadwick Boseman, who died after a lengthy battle with colon cancer in August of 2020. Boseman was diagnosed in 2016, yet he continued to work on multiple productions and underwent surgeries and chemotherapy in private. Boseman's importance in mainstream media tends to be underappreciated by the general public for his impact in the African American community.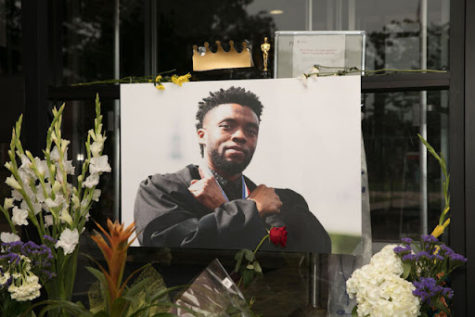 "It set in during the time that children would know who Jackie Robinson was from my performance, that set in for me that I'm responsible for being the face of that," said Boseman on his role of Jackie Robinson in Brian Helgeland´s 42. "There were a lot of people who viewed him as a hero that knew him very well and they would be very let down if I didn't live up to those expectations,"  Boseman added on.
With Boseman playing the first African American Major League Baseball player, he managed to reintroduce younger generations of African Americans to someone who was like them and showed them a role model they could look up to. This wouldn't be Boseman´s last influential role, as 5 years later he would debut as the lead role in 2018´s Black Panther.
"I always knew that black panther had the potential to pull from our culture and be significant," stated Boseman on the importance of getting this role in the film.
 He added on by talking about other forms of representation that were included in the film that seemed to be lacking by other blockbuster films.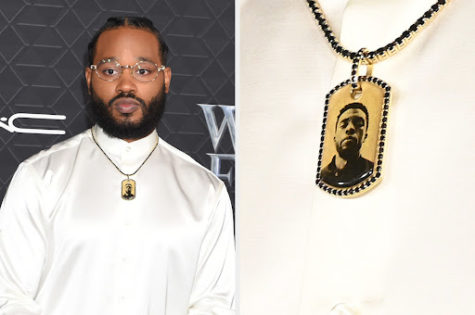 "We do get to see some very strong women in this film — with these women it extends and expands the conversation because these are all different types of women and you see a conversation with differences in their hair or differences in their skill sets, the way they express their intelligence, all of that is here and so women don't have to conform in any sort of way," Boseman said.
Boseman's impact as being an successful African American person in media gave others hope that they too have a chance at succeeding too.
 "I don't know what your future is, but if you're willing to take the harder way, the more complicated one, the one with more failures at first than successes, the one that has ultimately proven to have more meaning, more victory, more glory — then you will not regret it." Boseman addressed in his commencement speech to Howard University graduates.  
Multiple organizations such as Fight Colorectal Cancer and the Colon Cancer Foundation encourage others to donate to help prevent colon cancer in the honor of Chadwick Boseman. His legacy as an African American in the media has helped pave the way for others to be able to achieve what he did.
Leave a Comment
Donate to Canyon Hills Chronicle
Your donation will support the student journalists of Canyon Hills High School. Your contribution will allow us to purchase equipment and cover our annual website hosting costs.