Canyon Hills field hockey was the best it has ever been last year, they won the CIF Open Division last year and also managed to stay 6th nationally.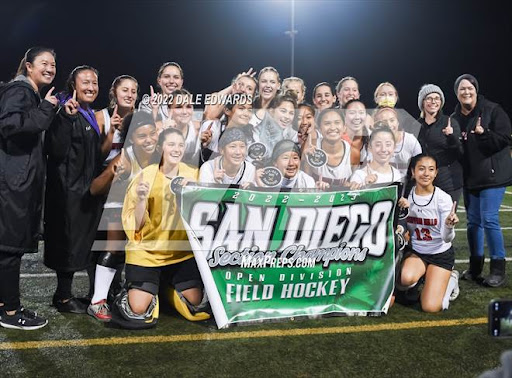 This season, the team has faced the challenge of rebuilding due to the graduation of star defensive player Mia Clark, as well as the appointment of three new captains, one of whom has been playing since her freshman year and has a history of playing with the Lady Rattlers. These captains have been tasked with managing the responsibilities of leadership while also providing a high level of academic and athletic performance.
Field hockey is a popular sport at Canyon Hills, not only because many middle schools offer field hockey teams, but because Canyon Hills is one of the best teams in the area. The school boasts some of the top college prospects, including Mia Clark, now playing at Stanford, as well as the Ward twins, who have both committed to Appalachian State. Other college commits include Larissa Roldano from UC Davis, Sofia Abraham from the University of Michigan, and Ryan Robinson from Bryn Mawr. This year's field hockey team is loaded with talent, and that's just the 2024 recruits! 
"Mia was a huge part of our team for years," Junior Miranda Peña said. "As DCM, she helped organize the team and play-call from the back, she really impacted me on a personal level." 
Peña got the opportunity to play with the now graduated Mia Clark. Clark had a major impact on lots of the field hockey players, Peña being one of them as Clark was the one that inspired Peña to play defense. 
This season, the team is comprised of approximately 85 percent juniors and seniors, many of whom have been playing together since the 7th grade.
"Practice and sprints at 6:00 am are the only things that bring us closer together, and this team is even closer than before." stated Junior Claire Ritchie.
The Lady Rattler Field Hockey team has a long history of playing together, dating back to middle school. With many of the players playing club, they spend much of their off-season together. They also get closer together once they start their practices every single day at 6am when most girls are barely awake. 
The Lady Rattlers are one of the most talented sports teams to have emerged from Canyon Hills, and the question now is whether they can become two-time Open Division Champions.