Showcase: Honors Graphic Design 'March Madness Custom Jordan Edition'
In the honors graphic design class, instructed by Chris Pedersen, there has been an ongoing competition in the form of a 'March Madness' inspired bracket. The 32 students on the bracket all created their own Nike Jordan design using the same base. 
Without issues of copyright, students were allowed to base their shoe design on anything they wished, leading to many different ideas. From branding a restaurant to a variety of cartoons and anime. Students didn't have to choose a particular thing to base their design off of, some chose to keep it simple by doing a color palette instead, which actually proved to be quite popular. 
The actual votes were put in via google forms and Instagram, making the process very easy. Students quickly became interested in the competition, the overall theme of fashion and shoes being very relevant.  
Without further ado, here are the brackets in descending order!
March 15th – The Beginning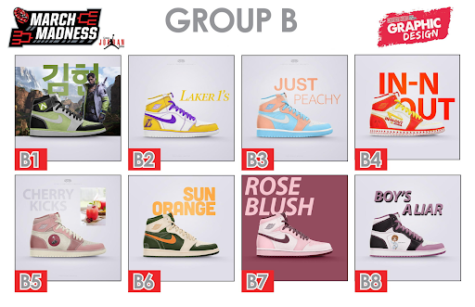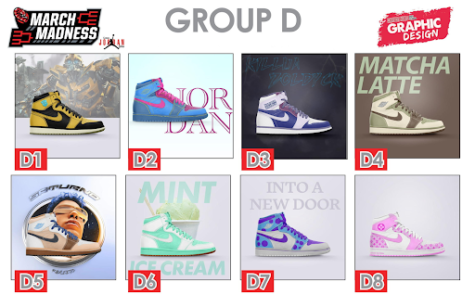 Since there were so many shoes, to make it easier the voting was split into groups 'A' through 'D'.
March 20th – 'Sweet 16'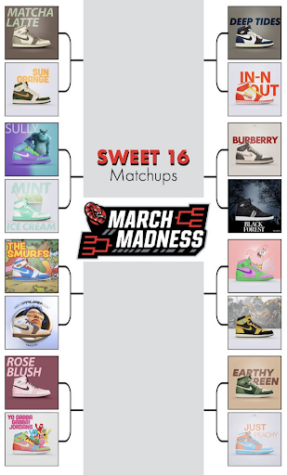 Many of the non-brand specific shoes using only color palettes and patterns passed through to the 16 matchup vote, proving to be most popular with students. Some character-based designs passed through, equally as popular as the other style.
March 23rd – 'Elite 8'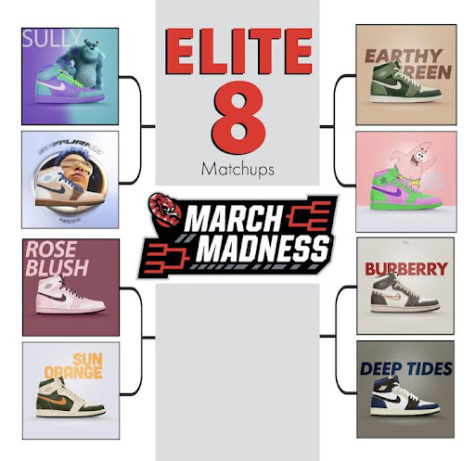 Only two character-based shoes went on to this round, the others being the more popular simplistic color palette-based shoes.
April 4th – 'Final Four'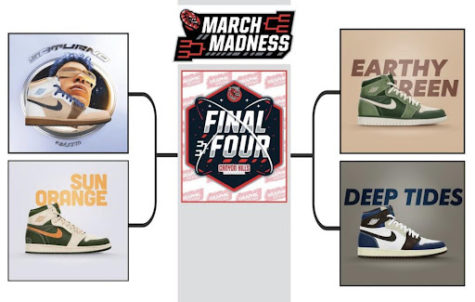 The most popular shoes line up greatly with the current fashion of simplicity in muted/desaturated or darker colors.
April 7th – 'Final Matchup'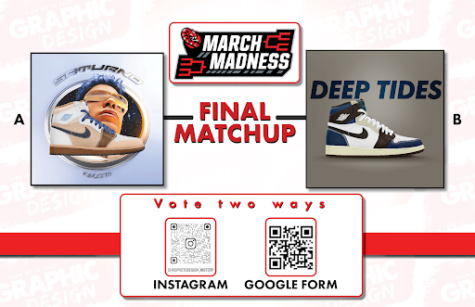 The final two shoes match each other stylistically, but each has its own uniqueness and colors. 
April 12th – The Winner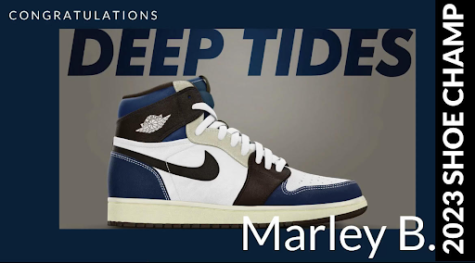 'Deep Tides' by Marley B. won the final vote! Showing the school's interest in modern fashion and coloring.
Leave a Comment
Donate to Canyon Hills Chronicle
Your donation will support the student journalists of Canyon Hills High School. Your contribution will allow us to purchase equipment and cover our annual website hosting costs.
About the Contributor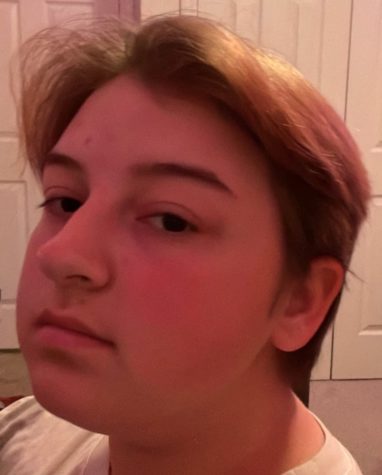 Sam Harris, Staff Writer
Freshman janky trombone player turned Junior digital artist and writer, Sam Harris is a man of many talents. Obsessed with many things such as Pokemon,...