Senior assassin is a tradition for the seniors at Canyon Hills High School. You pay to participate in a witch hunt type contest with water guns, floaties, and betrayal. The winners win a prize, and the revenue from the participants helps fund money for prom and the senior class. Sounds great, right?
Wrong. Senior assassin is a waste of money and effort here at CHHS.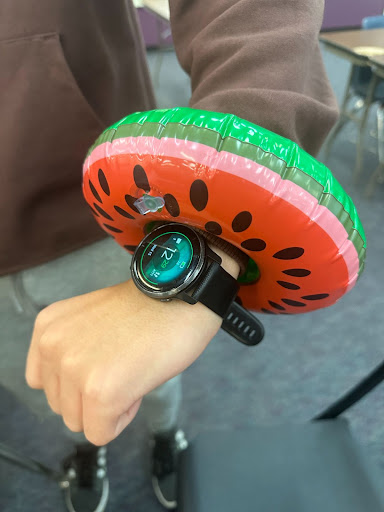 The way to pay to play was to find the "secret," private Instagram account for the class of 2024. I obtained the information because I was lucky enough to have friends who knew. If you weren't able to find it, or not able to have Instagram, you were out of luck, which I think is dumb.
After being accepted into the account, the rules stated that you needed to pay our class president $18 in order to play by yourself or $20 (per person) to play in a team of two. On top of that, you need to purchase your own floaties and water guns, and if you get out in phase one, it's another $15 to get back into the game. Firstly, that price is absurd. I think paying to play is a good idea, since the purpose is to raise money for our class, but it definitely shouldn't have been $18-20. Or, with that price, I don't think it should've been required to buy your own floatie and water guns. I think one floatie and one water gun should be given for free with the prices people are paying to play the game. 
Secondly, I think the stress of the game is not worth it. Having to remember to wear a (pretty ugly) floatie everyday, know who you are responsible for hunting down, and worrying about avoiding people hanging outside your job or even just in the general public is stressful and weird. It is also concerning that the rules have to explicitly state that you cannot eliminate someone at a hospital or emergency room. If you think people are willing to go as far as to bother someone in emergency medical care for a game, is it even worth hosting or playing?
I also think the prizes suck. This year, the winner gets two free prom tickets and $100. While it is a cool idea, I do not think going through the entire school year worrying about getting shot with water and wearing an ugly floatie everyday on your arm or leg is worth just two prom tickets and $100. I work 14 hours a week at $17 an hour and get paid more than that monetary value in a single two week pay period. To improve, I think there could be a higher cash prize, and/or a free yearbook or something similar. 
I do not care if you are participating or want(ed) to participate in senior assassin. You do you! But don't be surprised if it doesn't feel worth the money in the end; especially if you lose and have to pay for prom tickets anyways after losing money you could've saved.