Wellness centers in schools are dedicated spaces or programs within educational institutions that focus on promoting the physical, mental, and emotional well-being of students and sometimes even staff. These centers typically offer a variety of services and resources to support the overall health and wellness of the school community. Here are some common features and services you might find in school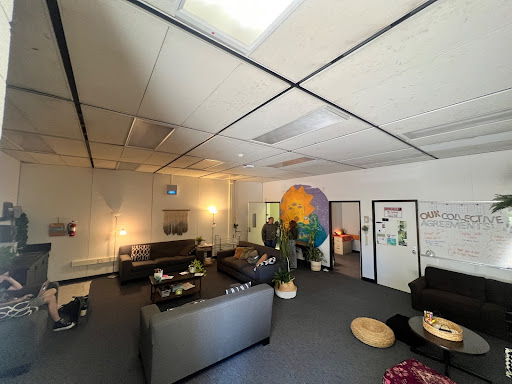 wellness centers:
1.Counseling and Mental Health Services: Wellness centers often provide counseling and therapy services to help students deal with stress, anxiety, depression, and other mental health issues. Trained counselors or therapists are available to talk to students and offer support.

2.Relaxation and Stress-Reduction Techniques: These centers may provide resources and spaces for relaxation and stress management, such as meditation and yoga sessions.

3.Peer Support Groups: Support groups for students facing similar challenges or issues, such as grief, addiction recovery, or LGBTQ+ support, can be part of wellness center offerings.

4.Confidentiality: Confidentiality is crucial in wellness centers to ensure that students feel safe seeking help and discussing personal issues.
The specific offerings and services available in a school's wellness center can vary widely depending on the school's size, resources, and priorities. Wellness centers play an essential role in promoting the health and well-being of students, helping them succeed academically and personally while navigating the challenges of school life.
The wellness center has undoubtedly made significant strides in fulfilling its mission and has positively impacted numerous students. However, there remain areas where improvement is needed, particularly in terms of accessibility, a concern that has garnered attention and feedback from many students on campus.
The issue of accessibility at the wellness center is a critical concern due to its far-reaching implications for students' well-being and the overall effectiveness of the center's services. Several reasons underline why this can be a significant problem:
Limited Hours of Operation: The wellness center's restricted operating hours can pose challenges for students with busy schedules, varying class timings, or part-time jobs. Some students may find it difficult to schedule appointments or utilize the center's resources during their limited free time.

Stigma Surrounding Mental Health: Accessibility issues can exacerbate the stigma surrounding mental health concerns. When students encounter barriers to seeking help, they may be less inclined to reach out for the support they need, fearing judgment or misunderstanding.

Long-Term Well-Being: Accessibility concerns can affect students' long-term well-being. Delayed or inadequate access to counseling, medical care, or other wellness services may result in chronic health problems or unaddressed mental health issues.
Addressing these accessibility challenges is not only vital for the welfare of individual students but also for cultivating a campus environment that prioritizes holistic well-being and ensures that all students can readily access the support and resources they require.