Olivia Rodrigo stormed the internet in 2021 with the release of her debut album "SOUR." Radios and music fans went wild with her songs. Pop culture adopted an artist to be talked about for ages. 
When her sophomore album, "GUTS," was announced, social media went insane. The album was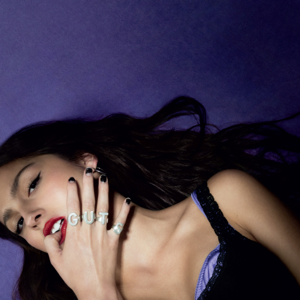 released on September 8th, and I was one of the many fans who enjoyed it as much as SOUR.
The two singles released before the album, "vampire" and "bad idea, right?" gave an interesting insight into how the album would sound. The song "vampire" was about an ex who mentally drained and used the narrator, with the vampire metaphor further illustrating the concept. The song "bad idea, right?", on the other hand, was about reconnecting with an ex and the whole situation being tempting even if it's not a good idea. I enjoyed both songs, but the difference between the two left me lost in what my expectations were for the album. However, my first listen still left me amazed.
Contrary to misogynistic critics' beliefs, "GUTS" is an equal mix of songs about breakups and growing up, with each category having six out of twelve songs. 
My favorite breakup song of "GUTS" is the song "logical." The song is about how it doesn't make any sense to keep loving someone who does nothing but cause you pain, but the love still hasn't gone away because love is irrational. It's a raw but beautiful ballad, and I adored every lyric, especially the bridge, which I believe holds some of Rodrigo's best songwriting to date, especially the lyrics "Cause loving you is loving every / Argument you held over my head." 
My favorite song about the "joys" of growing up is "pretty isn't pretty." The song is a reflection about living up to beauty standards placed on young women and the impossibility of keeping up, never feeling perfect no matter what the standards say. For me, the song was relatable and stood out to me when I finished listening to every song. My favorite lyrics were "I could change up my body and change up my face / I could try every lipstick in every shade / But I'd always feel the same."
My one critique of the album is the radio marketing. For me, the album faces a similar fate to Rodrigo's debut album "SOUR;" the most sonically unique songs on the album were the ones released as singles and advertised on the radio, which can paint a false narrative on the album's sound. Both "SOUR" and "GUTS" had their sonically unique songs, like "deja vu" and "vampire," released as singles, but when the album was released, it was seen to be made up of more ballads than what was advertised. I personally adore every song, but it also leaves an empty-feeling effect, almost like, "Wait, that's it?" However, "GUTS" did not have this issue as much as "SOUR" did, which I thought was nice.
Overall, I adored "GUTS" and I cannot wait to see how Olivia Rodrigo continues to further her musical career.