Tyler, the Creator's "CALL ME IF YOU GET LOST: The Estate Sale" Was the Perfect Addition That We Didn't Know We Needed
The Estate Sale was an eight-song extension to the previously released album CALL ME IF YOU GET LOST and was released on March 31st of 2023. It's well known by fans that Tyler, the Creator, or Tyler Okonma, usually goes through a lot of trial and error with his albums. Oftentimes he releases the best of the extra songs as singles before or after their respective albums or he saves one "secret" song on physical copies of his albums, my favorite being "Yellow" which is one of the unreleased  songs for "Cherry Bomb." 
While "CALL ME IF YOU GET LOST" still has its own secret song, these additional songs just felt right. I wasn't left with an overwhelming feeling of emptiness when I initially listened to CMIYGL and it definitely was different from other albums he's released. But I've definitely enjoyed his previous albums more thoroughly.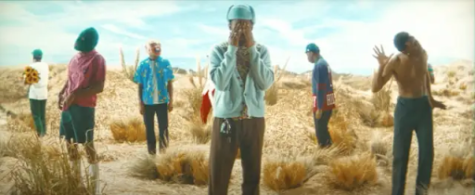 For example, every other album by Okonma follows a theme or characters, sprinkled in with some unrelated songs that someone that isn't lore-driven can listen to. Okonma's first few albums such as Bastard, Goblin, Wolf and Cherry Bomb featured more aggressive personalities and language. Each of the albums has its own respective issues and characters, of course, Igor is love-driven, Wolf was adventurous and work driven with hints of romance, etc. Tyler Baudelaire, the main character of CALL ME IF YOU GET LOST was focused on his success. The album is centered around luxury items and cars, with references to travel sprinkled throughout the songs.
With these new songs though, another personality of Tyler´s, possibly one closest to his own, shines through in songs like SORRY NOT SORRY where he almost combats the egotistical money-driven personality that Tyler Baudelair displayed throughout the original album in the lyrics below.
¨Sis', I'm sorry I'm your kin Sorry we ain't close as we should've been Sorry to my old friends The stories we coulda wrote if our egos didn't take the pen¨ 
This is my favorite part of almost every Tyler, the Creator record. The climax, is the repelling personalities that almost fight against the main character or theme of the album. Tyler feels remorse towards those who he feels he's left to dry while his ego and money consume him as well as his time. 
Another concept that I enjoyed in The Estate Sale was the resemblance to the song NUMBER that I felt it had. NUMBER was an extremely short song that you could hear by calling a number that Okonma tweeted in 2021. Personally, I called the number at least three times a day. I loved the sound and aesthetic, I was excited to hear elements of this classic soul/ R&B displayed in the album. While these elements were sprinkled throughout the album, I feel as if The Estate Sale reminds me of those mornings when I call the number to hear NUMBER.
As seemingly critical as I was toward CALL ME IF YOU GET LOST, it should be known that I absolutely adore the album. Even as I find myself enjoying his previous releases more, CMIYGL is still a beautiful compilation of sounds that haven't been able to shine as much as Tyler, the Creator's classic harmonious yet aggressive songs that I really appreciated. The Estate Sale just filled the void in my ears that I didn't know was empty.
Leave a Comment
Donate to Canyon Hills Chronicle
Your donation will support the student journalists of Canyon Hills High School. Your contribution will allow us to purchase equipment and cover our annual website hosting costs.
About the Contributor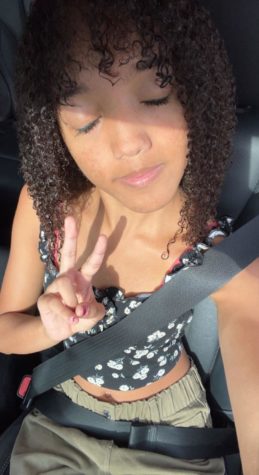 Savannah Richard, Editor in Chief
Savannah Richard is a Junior at Canyon Hills High School, as well as the News Editor for the Canyon Hills Chronicle. She plays viola for the school's orchestra...