Review: Daniel Caesar's latest album "Never Enough"
Grammy-winning singer-songwriter Daniel Caesar released his third studio album " Never Enough" four years after his previous album, Case Study 01, with a 50-minute runtime and 15 songs in its tracklist. This is Caesar's first album after signing with Republic Records back in April of last year and has already garnered 30 million streams and is currently placed 14th on Billboard's 200, a weekly ranking of the most popular albums being played. 
Never Enough follows Casear's struggles to solidify a relationship during his career and telling the stories of love and loss. The tracklist goes to highlight the ways where his relationship begins and ends and lets Caesar be able to express his suppressed feelings and thoughts during those uncertain times.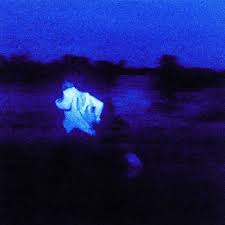 Starting the story from his second track, "Valentina", tells us of Caesar's manipulation against another girl named Valentina to cheat on her current partner in order for them to be together. The track after, "Toronto 2014 ", starts to show Caesar's longing for his past career before stardom and paying homage to that point in his life and believing that moment would be the happiest he would be in. Going back to his relationship issues, "Let Me Go" & " Do You Like Me?" highlight his overthinking of his relations with his partner and questioning the root of his relationship.
It isn't until the song "Disillusioned" that Caesar goes back to reflect on his youth and on the mistakes he makes in his past. The two ideas of his relationship and his past all have to do with the theme of time within the album. The song specifically illustrates his wake-up call to start trying new things in his life as he believes time is limited. Caesar goes further on this in the 11th track "Pain is Inevitable", where he compares his circumstances from his present to his childhood. He believes that society's expectations of him have worn down his innocence and shaped him into a new person and that growing mature has shown him that pain is inevitable and that seeing how you deal with it helps you more than trying to avoid it. The stories close off via the songs "Superpowers" and "Unstoppable", where Caesar learns from his past actions and behavior to better himself and be able to seek the love he wants.
Never Enough is a shift in tone compared to his previous works but works in a way to make it enjoyable for new fans and worthwhile to his loyal fans. This album goes way further to show his Jamaican ethnicity with songs named after towns from that area and including vocals from Jamaican singers. Every song on the album is a delight to listen to, with everyone different enough to appreciate a new thing in each. The features also enhance the album with artists like Omar Apollo and Ty Dolla $ign having some of my favorite parts on their songs.
My personal favorite songs from Never Enough are "Ocho Rios", "Cool", and "Vince Van Gogh", and while you may not have much knowledge about Daniel Caesar, I highly recommend this album to those who want to be able to get into more R&B projects or want to listen to something new.
Leave a Comment
Donate to Canyon Hills Chronicle
Your donation will support the student journalists of Canyon Hills High School. Your contribution will allow us to purchase equipment and cover our annual website hosting costs.