CHHS features new course offerings in 2023-2024 school year
With the end of the 2022-2023 school year coming up in just a few months, students have had to begin thinking about and selecting their courses for next year.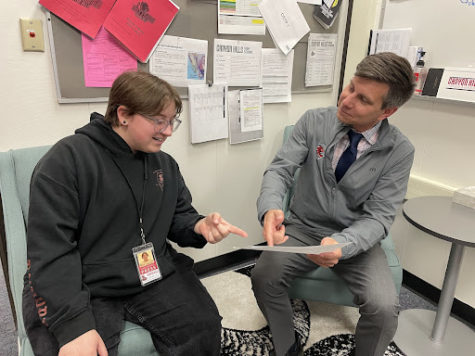 The articulation process began in January-February, and students were given cards to fill in their choices as well as register online through PowerSchool. 
   The noticeable new courses that have sparked interest among students are "English 3,4" and "English 3,4 Advanced" for next year's sophomores in replacement of "UCCI Bullets of Truth 1,2." 
   "There was some talk amongst students and teachers and parents, like: 'Hey, maybe we should offer an advanced English class," said Nicholas Willis, CHHS assistant principal for classes of 2023 and 2024. "There is no advanced version of 'Bullets of Truth.' So what we're gonna offer is standard tenth grade English, with a regular track for students and an advanced track for students."
      Some other new courses include "Financial Math" for a fourth year of math option and an "Ethnic Studies" elective for those who did not acquire or meet the ethnic studies credit previously through freshman or sophomore year. 
   "We have students who may transfer in after their ninth and tenth grade year," said Nicholas Stewart, CHHS counselor of the class of 2025. "The 'Ethnic Studies' course will be an opportunity for students who have not had the opportunity to fulfill that credit with those [English] courses."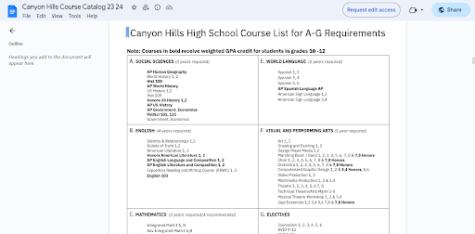 For seniors, popular science elective courses that have not been at this school for a few years returned to the offer list, including "AP Physics," "AP Environmental Science," and "AP Chemistry," as well as returning courses "Physiology" and "AP Biology."
   "[Science senior year] is technically an elective," said Willis. "But what was unique about this year's course requests is that they were all very balanced. Similar numbers of students wanted 'Physiology,' 'AP Bio[logy], 'AP Chem[istry],' and 'AP Environmental Science.' "
   Not every course being offered will be able to become a possibility. In order for classes to be able to become classes, enough students (around 25-30) have to sign up for the course and the school has to find a teacher that has all the required credentials and would be willing to teach it.
   "Unfortunately, it's looking like we don't have enough interest for 'AP Physics,' which historically over the last couple of years has been low," said Stewart. "We present it each year, we hope to run it, but it was a pretty low request. It's also a course we need a teacher to teach, too."
   Even though articulation can seem scary, it is important to remember that you are not alone. Counselors, teachers, and staff on campus are here to help you make your decisions.
   "I'd say if a student is finding themselves in a position where they are stressed or anxious about it, schedule a meeting with their counselor," said Stewart. "Schedule a meeting with your counselor, have that conversation. That's what we're here to do."
   Course request finalizations happen around the end of May through meeting with your counselor. 
Leave a Comment
Donate to Canyon Hills Chronicle
Your donation will support the student journalists of Canyon Hills High School. Your contribution will allow us to purchase equipment and cover our annual website hosting costs.
About the Contributor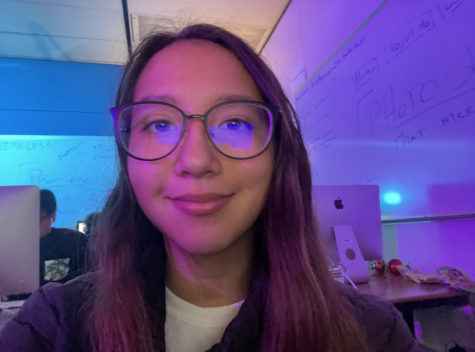 Jasmine Tran, Entertainment Editor
Jasmine Tran, the entertainment editor, is a junior at Canyon Hills High School. She loves writing, reading, filmmaking, and Taylor Swift. She is socially...