SOS SZA Album Review
SZA is a thirty-three-year-old artist who is known for her alternative R&B style, which combines elements of indie rock, cloud rap, witch house, and chillwave with soul, hip hop, and minimalist R&B. SZA has released two studio albums, three extended plays, and 16 singles. Every SZA fan has been waiting for SZA to drop a new album ever since she released "Ctrl" in 2017. SZA dropped her newest single "Shirt" on October 28th, 2022. 
SZA's new album "SOS" was released on December 9th, 2022, and features guest appearances from Don Toliver, Phoebe Bridgers, Travis Scott, and the late Ol' Dirty Bastard. On this album, there are twenty-three songs. 
After breaking down each song, every song represents a different emotion and different feeling throughout the album: 
Used:

SZA discusses being constantly used to the point of becoming "Used" to feeling the way she does in life. 
Open Arms:

The concept of "Open Arms" is having loyalty to someone who accepts you for who you are and loyalty to someone who loves you. Travis sings about wanting to be with the person he is in love with forever.

Low:

In the song Low, the message is trying to constantly control a relationship's intensity even when you know it's not healthy for you.

Shirt:

The song Shirt is about feeling lost in a difficult romantic situation. SZA shares all of her uneasy sentiments about this love in the song's lyrics, opening up about her views and asking if it is the healthy way to live and experience love.

Kill Bill:

The title refers to the famous Quentin Tarantino Kill Bill movie trilogy. As to be predicted, the lyrical substance mirrors the storylines of the films while describing SZA's homicidal fantasies about an ex-lover.

Blind:

Blind refers to not seeing the great things in life. SZA also sings about making an effort to look for the things that are already in front of you.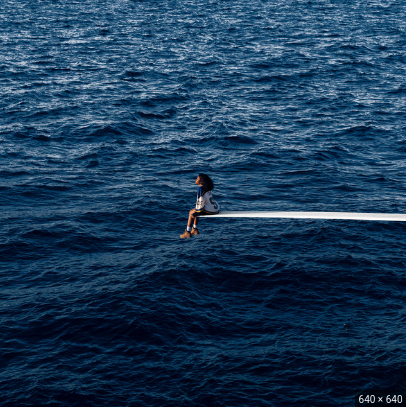 Good Days:

On "Good Days," SZA takes the opportunity to put the past and the present in the past and the present in the past and focus on the future.

Notice Me:

SZA tells her partner that she doesn't want to be their "Girlfriend," just simply their person. She said that while she had already made an effort to be their girlfriend, it had not been successful. She now prefers to just adore them without attaching any labels.

Forgiveless:

SZA addresses the gossip and disrespect she receives from others. She displays self-assurance, saying she can identify who is weak around her and won't forget it while also refusing to let others bring her down.

Snooze:

SZA tries to be connected with a significant other in "Snooze." SZA longs to be this person's favorite and their number one person.

I Hate U:

The lyrics to the song "I Hate You" express her rage and anguish that her partner would never experience the same suffering.

Special:

SZA expresses her pain and how she felt in her past relationship, she no longer feels worthy enough for healthy love.

Conceited:

The lyrics to the song "Conceited" expresses how SZA is done with worrying about pleasing others, she is living life the way she wants to live.

Too Late:

SZA questions whether it's too late to try again in a failed relationship. SZA only desires to experience love once more.

Love Language:

SZA wants her partner to be more open with her so she can express her affection and communicate more effectively.

F2F:

SZA expresses in this song that she misses her past relationship with her ex and looks for her ex through other people.

Ghost In The Machine:

The song examines SZA's developing resentment for the "machine" she has been a part of in the music business. She is seeking for her companion to provide her with an escape from her situation since she is frustrated.

Nobody Gets Me:

SZA's song "Nobody Gets Me" expresses how she felt with her ex-partner and how loved she was.

Far:

SZA struggles with feeling rejected, lost, and unlike the person she once was and used to be. SZA expresses that it feels like she has lost herself and no longer has the same personality. 

SOS:

The song "SOS" introduces the beginning of the album and begins with crying to represent people who need help, which is why it is called "SOS".

Smoking On my Ex Pack:

The song "Smoking On My Ex Pack" represents SZA almost disrespecting her past relationship and showing that she has moved on from them.

Seek & Destroy:

This song examines how damaging love can be. It hurts rather than gets better.

Gone Girl:

In the song, "Gone Girl" SZA refers to the psychological crime thriller "Gone Girl" and expresses the feeling of love, abandonment, and real relationships.
This long-awaited album was definitely worth the wait and has already become extremely popular on social media. Now the real question is, when is the next one being released?
Leave a Comment
Donate to Canyon Hills Chronicle
Your donation will support the student journalists of Canyon Hills High School. Your contribution will allow us to purchase equipment and cover our annual website hosting costs.
About the Contributor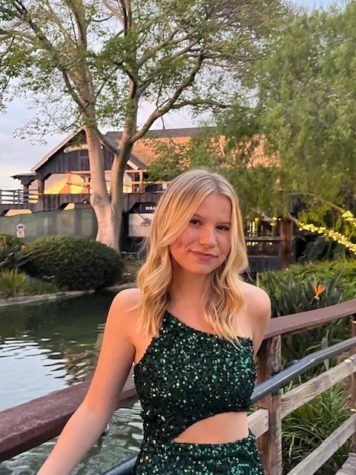 Haley Harville, Staff Writer
This is Haley Harville who is a senior at Canyon Hills High school. Haley is one of the athletic beat staff writers on our journalism team! While Haley...