Black Panther: Wakanda Forever exceeds expectation despite tragic passing of lead actor
Ryan Coogler´s Black Panther: Wakanda Forever is a tribute to the late Chadwick Boseman that manages to carry heavy themes of tragedy and exploitation throughout while having an interesting and emotional story at its core. 
Coogler's first script for the film originally followed Boseman´s character, T´Challa, dealing with the struggles of returning as king from events that happened in previous Marvel Studio installments. With Boseman´s passing, the new movie follows Queen Ramonda (Angela Bassett) and Princess Shuri (Letitia Wright) mourning the death of T´Challa, as they take his place and fight to protect their nation from imposing threats. With the news of his passing being a very big obstacle, the movie does a great job of innovating the story while giving the utmost respect to Boseman.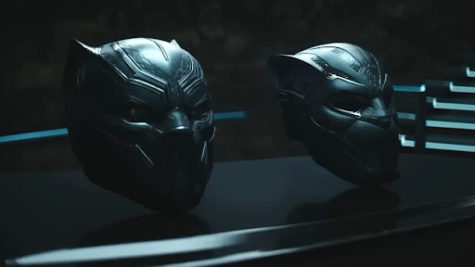 There were a lot of aspects of the first script that had to be changed of course like changing the protagonists to fit Wright´s and Basset´s characters, but these changes are very beneficial to the film itself. The movie does a complete character study of Wright´s character, who adds an interesting moral dilemma throughout the film which is enhanced by Wright's performance of this character. Bassett´s character becoming the queen of Wakanda adds some genuine tear-jerking moments which adds so much to care for these characters. Tenoch Huerta, who plays the film's antagonist Namor, adds new layers to the comic character and provides a bone-chilling performance equivalent to that of Micheal B. Jordan from the first Black Panther movie.
The movie primarily focuses on the three characters, however, the movie struggles between juggling a lot of different focuses causing the pacing to be very slow. While sometimes the movie uses its slow pace to help create tension or emotion, a lot of the time it feels unnecessary. Some scenes feel like they could´ve been trimmed or removed entirely, or they could use that time to strengthen the weaker aspects of the film. Screen Time between some characters like Nakia (Lupita Nyong´o) and Riri Williams (Dominique Thorne) doesn´t nearly get as much attention despite their importance in the story. 
Black Panther: Wakanda Forever may not be the perfect movie, but it's clear that its goal was to honor Boseman while trying to help continue the legacy of this character. It's beyond impressive that this film managed to be made, and continue to be a great sequel to its predecessor.
Leave a Comment
Donate to Canyon Hills Chronicle
Your donation will support the student journalists of Canyon Hills High School. Your contribution will allow us to purchase equipment and cover our annual website hosting costs.