Color Guard places 2nd in Chula Vista competition
Last Saturday, November 12th, after a long night of performances, Color Guard placed 2nd at the Chula Vista Competition in division 2A.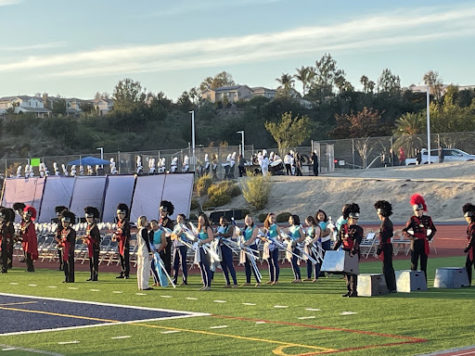 Technic Manager Amiya Sessoms believes the whole guard put in a good amount of effort, and she shows that with how she talks about this competition.
"Personally, I think that was like, my best show I've ever done,"  Sessoms admits, "and I'm glad it ended well."
Having confidence from their last competition in which they placed 1st, our Color Guard has been giving our school an increasingly good reputation amongst other schools. And the work they put in gets them these high scores at competitions. 
"Practice was grueling sometimes," Lieutenant Rosemary Monk stated, "I mean you were either out there in the really hot heat, or it was really cold down in the field."
Yet Monk was also proud of the results, glad that in the end the Color guard was able to place 2nd. The Color Guard themselves is proud to have such a good back to back winning streak so far. 
"We are so incredibly happy for all the hard work that has been pulled off!" A quote from their post on the winning on their instagram. 
Showing the more difficult part of the sport puts placing higher into perspective. The practice for these competitions makes the reward in the end feel more significant. 
With our sports teams placing high in games, let's celebrate our visual and Performing Arts with their equal winnings.