California legislature: Absent students aren't prodigal
In 2006, Annie E. Casey Vice President Ralph Smith coined a term known as Chronic Absenteeism to define a student who misses 10% or more school days for any given reason. Every day, schools across California face hundreds of absences throughout the weeks and through the school year. Covid-19 especially managed to cause a spike in chronic absenteeism, as being contaminated meant students had to be quarantined for at least two weeks. It is out of students' control whether they are contaminated or not, and while you may think nothing of it, the California Legislature believes that, due to these excessive absences on a broader scale, they should be able to limit the schools' budget. The law implemented by the legislature changes old methods of budgeting to now being apportioned based on retrospective enrollment rather than total enrollment.
Altering school budgets for lengthy student absences is an unfair and careless way to handle costs. There are many reasons why students are absent without it being their fault. The logic used completely disregards how many students attend the school or the reasoning as to why these students are absent in the first place.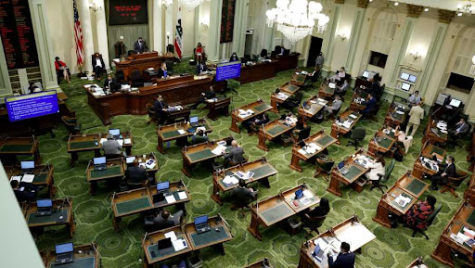 While many different factors go into the decision-making of how much money goes to the schools and districts, the legislature analyzes how many students are enrolled in the school, and compares that to how many students are actually able to attend to see how much money they will provide.
According to California State Sen. Anthony Portantino, he states "If a school district enrolls 100 students, but their attendance rate is 95%; the school district must prepare as if 100 students will attend class, but only receives funding for 95%. This bill will remedy that inequity,¨.
This tells us that while the district has to prepare for total enrollment, they will only have enough money to take care of some students, but not all. The expectations this law has makes absolutely no sense. How will schools be able to take care of returning absentee students, only to find out that the school will not be able to attain them. With this law, students of color are put at extreme risk of their education as studies show that chronic absenteeism is tied together a lot more with them rather than white students.
"If you browse the data, in school after school, you'll see that students of color — especially Black and Native American students — who miss school are put on a punitive path that can push them further out of school, rather than a supportive path aimed at keeping them in school,¨ said research professor Clea McNeely.
Students of color aren't the only ones affected by this law, as other reasons for chronic absenteeism include students who live in poverty, deal with chronic illnesses, and have severe health conditions or disabilities; all experience disproportionately high absence rates. However, the most common reason for chronic absenteeism is mental health issues. Diagnosis of anxiety disorders and depression is not uncommon in children, according to the Anxiety and Depression Association of America, which reports that as many as 2.8 million children aged 12 to 17 in the US have at least one major depressive episode in a year. As mentioned previously, if schools are not able to afford these students who return to school, imagine how the students feel.
¨ It's terrible — it's almost impossible to turn anything in cause you don't have any of the notes to do any work, you can barely do work at home, more assignments are being assigned, everyone is ahead of you, your grades are horrendous up to that point, there's no reason to come back cause there's no chance at being able to do good at that point,¨ said student Diego Martinez, who had missed days of school due to a health condition he didn't ask for.
All of these problems associated with students are not viewed as highly as the legislation should be. It makes us believe that they truly do not care for the students, and are rather cutting costs with the law acting as an excuse for this to happen.
The most probable solution to help students be able to succeed despite these issues is to remove the law itself. There is not a single positive outcome of it that justifies its existence. It should be up to the legislature to listen to students and districts to see what needs to be done and how they should allow everyone an equal chance for a great education.
Leave a Comment
Donate to Canyon Hills Chronicle
Your donation will support the student journalists of Canyon Hills High School. Your contribution will allow us to purchase equipment and cover our annual website hosting costs.