Lack of school spirit leads to a lack of cohesive identity
To have school spirit is to have a voice, a place, and a sense of belonging in the diverse community of educators and students alike that we call High School.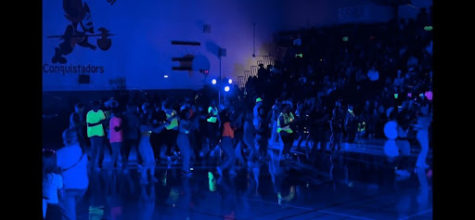 Having school spirit is an absolute essential part of the academic-social relationship that is education. Whether that spirit is shown through participation in spirit weeks, going to school sporting events, wearing school merch, or even just joining a club on campus, you are playing an important role in the cultivation of your schools's unique identity.
     While our school spirit here at Canyon Hills is certainly present, it just isn't as wide-spread and ubiquitous as it could be. 
     "We definitely have school spirit– I can directly see it at the pep rallies," says math teacher William Adams. 
The same can be said about the vivid participation in spirit weeks. Just looking through the crowds of students you can see many dressed to the most frivolous extent with an extreme focus on each spirit day. 
The only problem with spirit weeks at our school is communication and notice beforehand– or the lack thereof. 
In this day and age, social media, technology and the internet have become our backbone and what we use for not only entertainment but also information. However not everyone is as fervent to join the social media world. 
At Canyon Hills, many students rely on their information intake in person or flyers posted around the school campus. 
While we do have flyers put up, there still seems to be a disconnect between the student body and our ASB team. 
"I think if we have not only better communication but also more notice, a lot more students would participate in spirit weeks and show their school spirit," says security guard Mr. Brown. "If you can't get the information out to everyone, how do you expect for students to show their school spirit?"  
Once the word out to everyone and not just the select few who have social media or just happen to walk through the 200 building (where the flyers are usually posted–yet not everyone has classes in the there), then the participation in spirit week will be much higher. 
In America, football is stereotypically the core element of a high schools identity. 
At our school, we are in a major rebuilding stage of our football team. We lost our star coach, Dru Smith, along with many seniors who have graduated. 
We are a purple star school– meaning our student body has a large makeup of military children, who typically move every 2-3 years. 
Coincidentally, many players on our football team always seem to be military kids. This further diminishes our program. 
It isn't any one person's fault, as our demographic trend makes it very difficult to maintain a successful team.
Due to this, the football season did not have a very triumphant ending. This has seemed to  lessen the school spirit shown around our school.
Many students talk down on our football team and make extremely negative comments such as "we suck," or "they think they can rule the school, when they can't even rule the field." 
Once we realize that it's not specifically their fault, then we can have a more united front as a school. 
Ultimately, some will participate, some won't. Usually the underclassmen are more shy when it comes to showing school spirit as they are new to the school and may be nervous to show it. This leaves it up to the upperclassmen to participate and encourage it to create a one true identity. 
Leave a Comment
Donate to Canyon Hills Chronicle
Your donation will support the student journalists of Canyon Hills High School. Your contribution will allow us to purchase equipment and cover our annual website hosting costs.
About the Contributor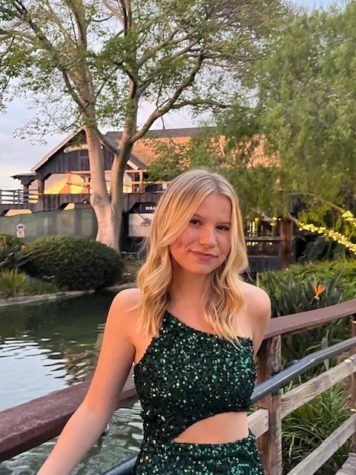 Haley Harville, Staff Writer
This is Haley Harville who is a senior at Canyon Hills High school. Haley is one of the athletic beat staff writers on our journalism team! While Haley...