This year's Homecoming was fun, but not the grand experience we were all expecting
The Homecoming dance; an event that high school students look forward to every single year of high school. I mean, what is there to hate? It's an event that involves dancing, music, dressing up, and having the hope that someone will show up in front of you with a big sign that says, "Will you go to Homecoming with me?" 
Like other high schools, Canyon Hills threw a Homecoming dance. And similarly enough to other students, I decided to buy a ticket and go. 
Unfortunately, the 2022 CHHS Homecoming dance wasn't as fun as I was hoping it would be. 
First, I'm going to talk about ticket prices. For the 2021 Homecoming dance, it was $20 for tickets with an ASB card, and $25 without. However, this year, they upped the prices. It was $25 for tickets with an ASB card, $30 for tickets without one, and $40 flat for the final week of sales. While upping the prices isn't always an issue, it did suck because we had to spend more money.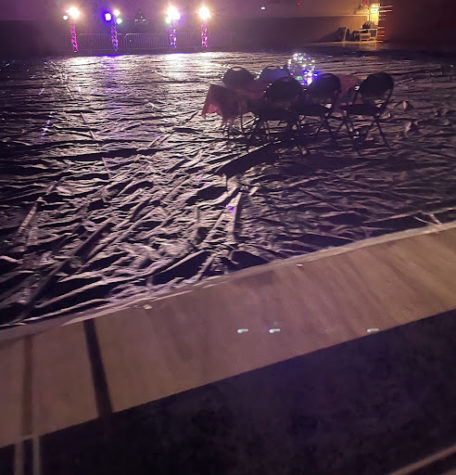 Secondly, there was no food, activities, or photos like there was last year. While there was a Kona Ice truck outside, and some small backdrops to take photos in front of, many people I have talked to said they were bored and hungry while at the dance. For me, I mainly spent the dance walking around (with my date), saying hi to friends, avoiding people I don't like, and dancing occasionally (heels and crowds don't mix very well), which isn't very fun once it's done for 3 hours straight. 
My least favorite part of the whole event, however, was the DJ. He was an interesting choice, in my opinion. He kept pausing the songs for the crowd to sing the lyrics, similar to what artists do at their concerts. While it's not particularly wrong, it did feel like an odd thing to do. Furthermore, he wasn't the best quality DJ. The most he did was pause songs and speed them up, like one of those TikTok nightcore audio accounts. To illustrate, while playing 22 (stolen version, may I add) by Taylor Swift, he started the song halfway through, sped it up, and cut out half the song to hear the crowd sing. Some may say I am biased for this because I am a Taylor Swift fan, but it was annoying when he did it to other songs by other artists. It just felt like a cheap quality DJ. At least this one didn't leave an hour early (like the one at last year's Winter Formal).
But don't worry, the dance wasn't bad.
I personally think the decorations in the gym were beautiful. The lights fit the theme of disco very nicely and it was cool when they lit up different colors; the gym looked really cool when I walked in. The promotion for this dance was done well, as there was scrambling for tickets and very long lines the whole time tickets were being sold. Additionally, I was quite grateful that it was indoors, because it was cold and rainy outside and personally, I almost ruined my makeup just walking in because of the rain. Ruined makeup is not something I want to deal with when I'm trying to look pretty for my date. 
Furthermore, I did enjoy the excuse to dress up, go somewhere with my boyfriend, and say hi to my other friends.
To conclude this, I think that while the dance had a lot of potential, there were a lot of issues that worsened the quality of the dance and made the experience feel not worth the price. I had fun, but I wish it was more fun. To improve for next year, I think there should be more to do so that the price we pay for the tickets feels worth it. There should also be food that isn't Kona Ice, as that is not as filling as some may say it is. 
View Comments(1)
Donate to Canyon Hills Chronicle
Your donation will support the student journalists of Canyon Hills High School. Your contribution will allow us to purchase equipment and cover our annual website hosting costs.
About the Contributor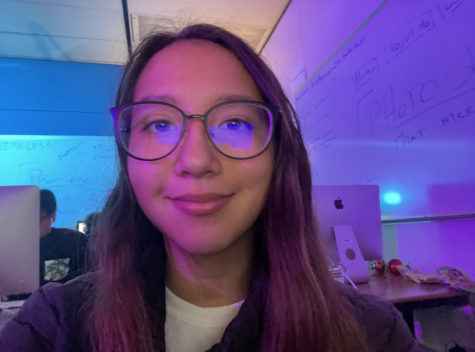 Jasmine Tran, Entertainment Editor
Jasmine Tran, the entertainment editor, is a junior at Canyon Hills High School. She loves writing, reading, filmmaking, and Taylor Swift. She is socially...