The new show 'Fionna and Cake' is an absolute treat, and 'Adventure Time' fans are obsessed in the best way.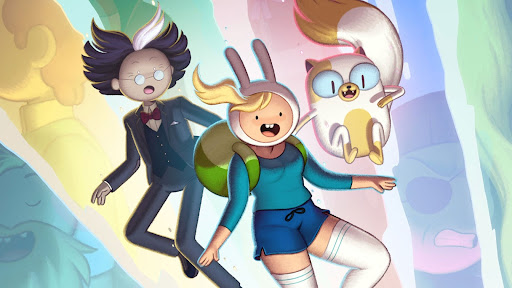 A once lighthearted and silly universe that was introduced in the original show, 'Fionna and Cake' was an amazing surprise to fans. The feeling of the gender-bend universe went from not serious at all, to a full blown out adult cartoon. The universe they live in is completely different from the original as well, now taking place in a realistic, modern city. 
Viewers got closure for the ending of the first show, while also getting a new and interesting story. This cartoon being adult is fitting for the audience who grew up with the original show, now being older. As well as viewers being able to better understand the struggles some of the characters are going through. 
  The genre of adult cartoon is just growing in popularity along with bringing back or redoing old shows. Yet, those two things aren't as liked as of recent, and this is what also makes 'Fionna and Cake' a diamond in the rough. 
  Many references to the first show were made, as well as returning characters that many long-time fans could remember. This show continues off of the 'Adventure Time: Distant Lands', with a buff version of Finn, with his chest tattoo of Jake. 
  Characters from the first couple of 'Adventure Time' seasons were referenced and shown, going from the squirrel that broke out of "the tree" with Finn, to the more lore ridden characters such as Betty and Simon. Speaking of Simon, he is considered the main character, as he saves the world Fionna and Cake live in. 
  The villain of the show, The Scarab, creates an intriguing chase after the main heroes, Fionna, Simon, and Cake. They travel through different universes, trying to look for the ice king's crown, which would restore Fionna and Cake's universe to it's original, magical state. 
  The way the story moves is very fluid, and each episode was like a new adventure. The ending wrapped everything up neatly, and was emotional in a good way. A lot of dark, and almost disturbing scenes and realizations were made, alongside some lighthearted humor that created a good mix. 
  The animation is great, the style of 'Adevnture Time' is nostalgic and a lot of fans enjoyed the new show and story, myself included.