The new Iced Gingerbread Oatmilk Chai winter Starbucks drink has been the talk of the town, it is advertised as "The beverage made with a blend of oat milk and black tea infused with cinnamon and warming spices and topped with a sprinkle of spice topping".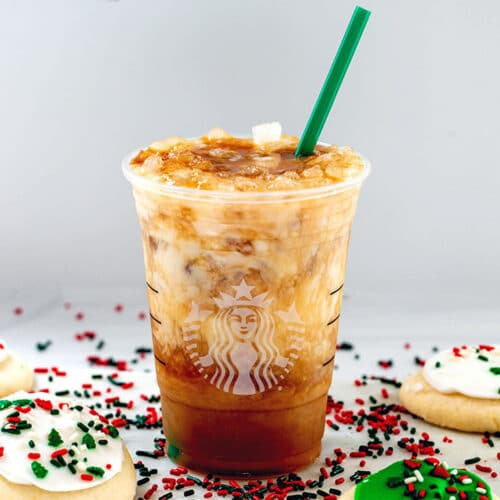 I would describe it as, an extra "cinnamony" chai Starbucks drink.  The smell was more gingerbread than the actual taste of the drink. Its nutritional factors are nothing out of the ordinary for a Starbucks drink they list as follows, 360 calories, 45g sugar, 10g fat for a grande. 
The drink is a very layered drink when you think about all the flavors advertised. To preface I should add I'm not a chai person I would much rather take a coffee or an iced green tea. I think the gingerbread hot chocolate from Trader Joe's gives more of the effect I assume those who purchase are looking for.
I give the drink a 4/10 but if you like chai and cinnamon I think a 6/10 would be given. The oat milk and lack of coffee led to no stomach ache which was nice. The price of this drink was crazy compared to the drinks I normally get. A grande (Medium) was $6.45, which is so expensive for only a grande drink. 
Overall the drink wasn't something I would get again or recommend to anyone. Starbucks needs to fire its drink planning team and find a new crew!