After Nikola Jokic and his Denver Nuggets team beat the Miami Heat in June of 2023, NBA fans have been eagerly waiting for this new season to start where one specific player is set to break records.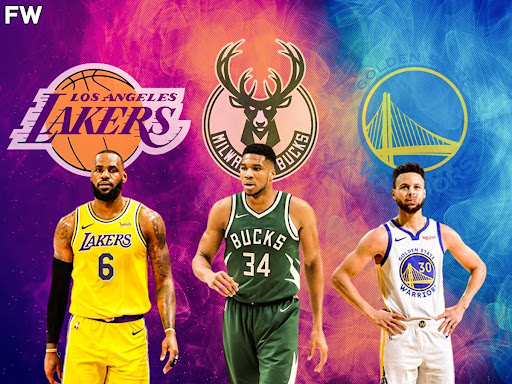 This player is 19 year old, 7'4", Victor Wembanyama from France. Wembenyama is already looking better than one of the greatest players of all time, LeBron James, at the age of 19 when James was a high school All-American in 2003. Are these two completely different players: 100 percent, but with that being said, LeBron is one of the  greatest basketball players to ever play so for Wembenyama to even be close to James' level when James was 19 clearly says something about the player Wembenyama is and can continue to develop as.
But that is just the start of this crazy new season, all because of the offseason. This year's offseason changed lots of things. The now Finals favorite Milwaukee Bucks traded for 7x NBA All-Star and 2013 NBA Rookie of the Year, Damian "DameTime" Lillard to help face the NBA, Giannis Antetokounmpo bring another championship to Milwaukee. On top of Dame going to the Bucks, Steph Curry and the Warriors acquired 2 time Gold Medalist, and 9x NBA All-Star Chris Paul from the Phoenix Suns.
The season started on October 24th and Victor Wembenyama has been on SportsCenter every single night. He is just one of the big names to come out of this year's draft. Other names include high school 5 star recruit, Scoot Henderson and former UConn player who helped the Huskies win March Madness by the name of Jordan Hawkins.
In more recent news, James Harden was traded to the Los Angeles Clippers, and with that trade, the Clippers have now become a top favorite to win the Finals at +1300 odds only behind the Phoenix Suns and Denver Nuggets at +550 odds and the Boston Celtics and Milwaukee Bucks at +400 odds. It's fair to say that Harden is an impact player although he may be a locker room cancer.
At the moment, Giannis Antetokounmpo is the frontrunner to win MVP. The Greek Freak has already won two MVP awards such as also being a 7x All-Star, All-Star Game MVP, 5x All-NBA First Team award and last but certainly not least, 2020 Defensive Player of the Year. It's fair to say that Antetokounmpo has made a name for himself for someone who has only been in the league since 2013.
Additionally, some more news around the league had just been released about the first ever in-season tournament, the NBA Cup! This tournament is something that was released in August, and since then, players have had some mixed feelings about this. 2022 NBA MVP Joel Embiid had this to say "I'm not sure; I think it could be good." But lots of other players have said they are extremely excited about this as it is something that is  very new and exciting and depending on how this goes, this tournament could become an every season thing. Whichever team comes out on top will earn $500,000 for each player on the team, on top of the honor of winning the very first NBA Cup! This should be really exciting.
With all that being said, let the kids play some ball!