San Diego, a city known for its amazing weather, almost always sunny days and picture perfect coastline, while we don't experience a traditional winter with snow and ice, sports still play a huge part here. So, let's talk about what's offered here at Canyon Hills High School.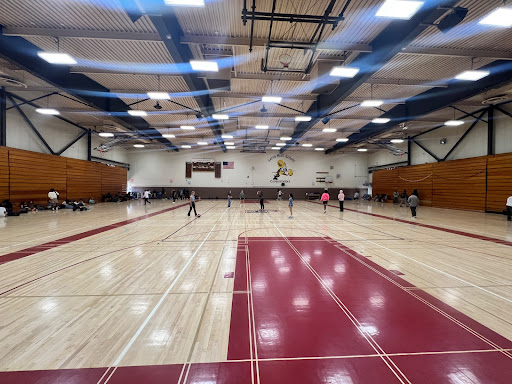 Basketball: Its Girls and boys season for basketball Playing basketball is not only fun but also beneficial for your physical and mental well-being. It keeps you fit, enhances your teamwork and coordination skills, and teaches you life lessons such as discipline and resilience. 
 Soccer: It's an excellent way to stay physically active and stay fit. Soccer also builds teamwork, communication, and leadership skills, as it's a team-oriented sport. High school soccer can help you find long lasting friends and create memories for the rest of your life 
 Wrestling: Wrestling is a physically demanding sport where two competitors grapple to pin each other's shoulders to the mat. It's a test of strength, technique, and mental resilience. Being a wrestler requires training constantly and doing a lot of physically demanding conditions to build endurance, agility, and tactical skills. Making it a sport that enhances physical fitness and mental toughness. It's also a  sport that promotes self-confidence and the value of perseverance
Water Polo: Water polo is a challenging and exciting team sport played in a swimming pool, combining elements of soccer, basketball, and swimming. It's an excellent choice to play because it offers a full-body workout, improving strength, endurance, and swimming skills. Water polo also promotes teamwork, strategy, and quick decision-making, making it mentally and physically engaging. 
Why should you play a winter sport?
 Mental Well-being: sports offer an amazing way not only for a healthy state of mind and stress relief but also a great way to make friends, meet new people or just find a community of people who love the sport as much as you 
 Social Interaction: Team sports builds social interaction and teamwork the kind you can't get anywhere else. Students build strong bonds, improve communication skills, and create long lasting friendships.
Sports physicals are also offered at the school this november 4th for $35 9am – 10am at the Canyon Hills High School 
You can sign up using this link: https://forms.gle/i1HaLoq51aaXLagq6