Professional women's athletes, no matter how good they are, are still extremely underpaid, these athletes work just as hard as their male counterparts and don't get the credit they deserve. This needs to change.
The highly viewed Nebraska volleyball game against the University of Nebraska Omaha game had 92,000 fans in Memorial Stadium, and an additional 512,000 fans watched the game on TV. This is one of the most viewed female sports events ever, but the players didn't make a profit from it. When the 2023 Super Bowl was on and even after, the players from the Super Bowl got a fraction of the money that was paid to see those athletes play.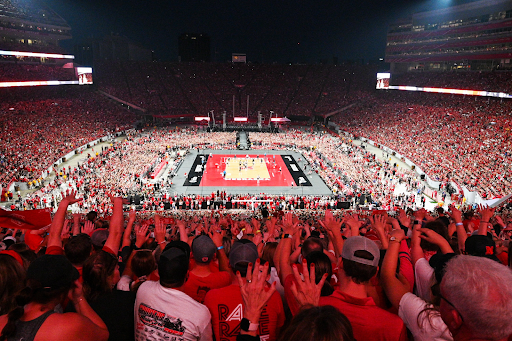 Women's soccer is one of the most watched women's sports nationally. Alone, the 2023 Women's World Cup had over 2 billion people watching, all of this for these women to be extremely underpaid. Alex Morgan, the most popular women's soccer player of the 21st century, has been playing since 2011 and has only had $7.1 million dollars. Roughly 12 years playing professional soccer and only making $7.1 million dollars whereas Lionel Messi who has been playing since 2003 has made $1.28 billion dollars in 20 years playing professional soccer. This just proves that women's athletes are extremely underpaid even with women's soccer being the most popular women's sport in the world.
I can speak from personal experience, I now no longer want to go pro for softball, nor is it physically possible. The closest thing to going pro for softball is Athletes Unlimited and those athletes were the best of all college softball players, yet they barely get paid. I no longer want to go pro because I wouldn't be able to make ends meet or support myself.
This is changing society, a massive issue in society that hasn't been focussed on enough. Young female athletes do not want to live out their dreams of playing professional soccer not only because a small percentage go pro, but also because they are extremely underappreciated throughout the world. It has impacted young female athletes on what sports they play and when they decide to play competitively and then from there make the decision if they want to go pro or not. This issue needs to be highlighted more because well, it's not highlighted at all and is impacting lots of not only young female athletes but also the current pros.