Conflict arises when teachers and students butt heads on the phone ban being placed on the San Diego Unified district for the second year in a row. 
In the school year of 2022 through 2023, the district issued a new rule that students weren't allowed to have phones out at all throughout the duration of the class period.
Sophomore Rachel Jiminez had a lot on her mind by saying  " My phone needs to be used to take pictures of my homework and stuff and I'm not allowed to do that in class anymore and I have to wait till I get home and I will probably forget by then." 
Taking away the availability of the technology that kids have makes it difficult to remember to complete the assigned work. As well as, being distracted by all the things that happen after school. 
Senior Bella Stern announced " I think we should be able to have our phones in our pockets at least not having to put them in our backpacks before entering the classroom. Yet again each student isn't responsible like others so it's hard. I feel like it depends on each teacher too."
Each teacher has a different policy even with it being no phones altogether for the district. Which can make things difficult when one teacher says something different than another teacher.
Senior Jared Mass said " Personally I have enough self-control to not use my phone but I know there are a ton of kids who don't. It's annoying at times for me but for other kids, they are probably benefiting from it academically even if they don't realize it." 
All students have to be unable to use their phones because some kids struggle with being distracted and getting affected academically. So because of the phone ban, more kids even if they don't fully understand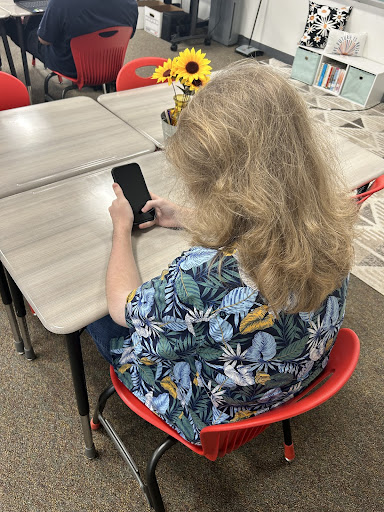 benefit from it because they are forced to pay more attention.