'All Of Those Voices': Louis Tomlinson gives a glimpse of his life as a solo artist after the "One Direction" breakup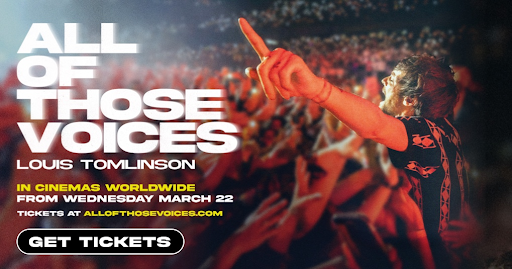 Ex "One Direction" member Louis Tomlinson released his debut album in 2020 and his sophomore album in 2022. Along with the release of his second album, Tomlinson announced a documentary releasing in movie theaters worldwide March 2023 called "All Of Those Voices." As an avid Louis Tomlinson fan, I watched that documentary, and I really enjoyed it.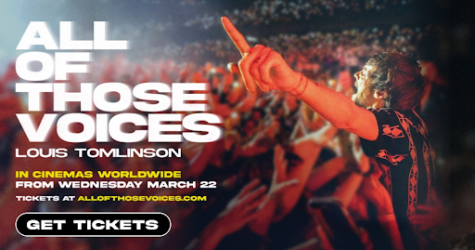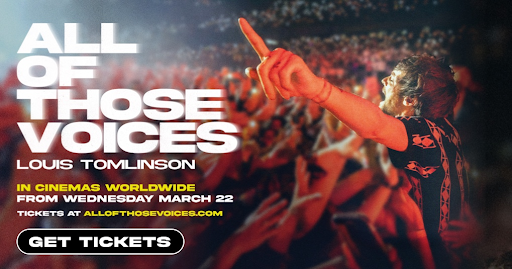 The documentary started with footage from the final days of "One Direction" and Tomlinson talking about his fears for his career with the end of the band. He was scared to go on a solo career because he didn't think he'd be successful, especially compared to the rest of his bandmates. The film also described other challenges Tomlinson faced, like the deaths of his mom and younger sister Felicite, and his struggle to find a record label who would sign him for the music he wanted to create. 
   However, once he was able to find a deal, he began working on his first album called "Walls," which was met with a largely positive response during release. I love that album, and seeing behind-the-scenes footage of both the processes to create the album and the journey of his world tour afterwards (which was postponed from 2020 to 2022) was heartwarming. 
   The film interviewed several of Tomlinson's friends and family members, including his younger sisters Lottie, Phoebe, and Daisy, his grandparents, and some of his crew/close friends that work with him on tour. There was even a segment of Tomlinson's life as a father to his son Freddie, who was born in 2016. Tomlinson showed in his documentary that while his career is very important to him and he's worked incredibly hard to get to where he is today, his family will always be his number one priority. I couldn't stop smiling while watching him visit his loved ones.
   There was even footage of Tomlinson with other "One Direction" members Liam Payne and Niall Horan from festivals they've all performed (solo) at. Tomlinson and Payne even headlined a festival together in 2019 in Madrid, Spain. Seeing Payne and Horan was a surprise, but a happy surprise nonetheless.
   All in all, the documentary was a beautiful film, and I enjoyed seeing the behind-the-scenes life of an artist I love. 
Leave a Comment
Donate to Canyon Hills Chronicle
Your donation will support the student journalists of Canyon Hills High School. Your contribution will allow us to purchase equipment and cover our annual website hosting costs.
About the Contributor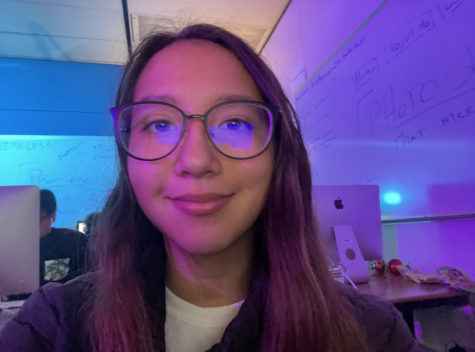 Jasmine Tran, Entertainment Editor
Jasmine Tran, the entertainment editor, is a junior at Canyon Hills High School. She loves writing, reading, filmmaking, and Taylor Swift. She is socially...