Artists and actors who passed away in 2022
2022 saw many artists and notable figures pass away.
Kirshnik Khari Ball (Takeoff)
On November 1, the renowned member of the Migos trio was fatally shot outside a party in Houston. Two others were also injured in the shooting. Ball was only 28. Takeoff, along with Quavo and Offset, rose to stardom in 2013 with their song "Versace." Migos would go on to release other hit songs such as "Bad and Boujee," selling over 3 million album copies worldwide. The group also featured prominent artists like Lil Uzi Vert, Cardi B, and Nicki Minaj.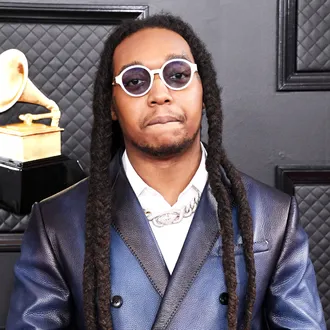 Artis Leon Ivey Jr. (Coolio)
Coolio gained prominence in the 1990s with hit albums such as "Takes a Thief" and "Gangsta's Paradise," which won him a Grammy in 1995. He would go on to release several other successes, including C U There in 1997. Coolio even appeared in several movies and TV shows. He passed away in his friend's LA home on September 28 as a result of cardiac arrest. The rapper was only 59.
Wolfgang Petersen
The German filmmaker died at the rightful age of 81 after a battle with pancreatic cancer. Petersen is regarded as one of the best action movie directors, having worked on "Das Boot," "Air Force One," "The Perfect Storm," "Outbreak," and "Troy." He also directed the classic fantasy movie, "The Never Ending Story."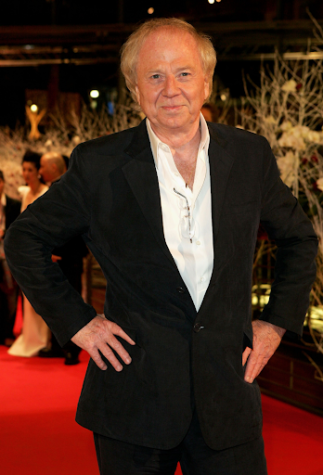 Ray Liotta
On May 26, the Italian-American actor suddenly passed away in his sleep at the age of 67. Liotta was filming "Dangerous Waters" in the Dominican Republic at the time of his death. The Primetime Emmy Award-winning star is renowned for his roles in "Good Fellas," "Field of Dreams," "Something Wild," and "Cop Land."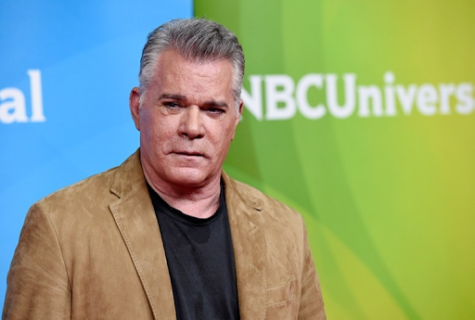 Anne Heche
A tragic car accident took the life of actress Anne Heche. Heche was speeding when her vehicle struck an LA home, causing the actress to endure smoke inhalation and severe burns. She officially died a week later on August 12, 2022. The Emmy award winner is remembered for her roles in "Six Days, Seven Nights," "Donnie Brasco" and "John Q."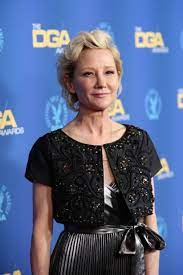 Robbie Coltrane 
The Scottish actor and comedian gained recognition for playing Hagrid in the Harry Potter franchise. He also appeared in the TV shows "Cracker," "Golden Eye" and "The World Is Not Enough." Coltrane was appointed an OBE in 2006 by Queen Elizabeth II for his contribution to drama. He also won four British Academy of Television Awards. Coltrane died on October 14, 2022, succumbing to numerous health issues.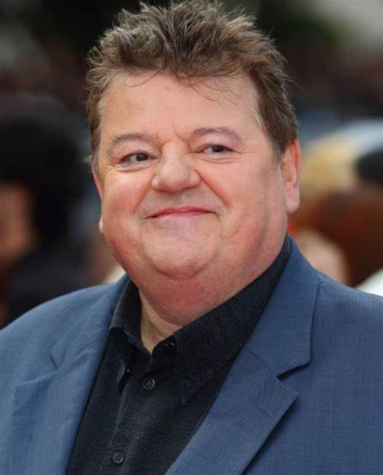 Leslie Jordan 
Jordan's acting career began in the 1980s, but he stepped into the spotlight during his later life. In 2005, Jordan won an Emmy for playing Beverly Leslie, a wealthy socialite on the hit show "Will and Grace." He also acted in several other TV shows, including "Ally McBeal," "Ugly Betta," "Reba," "Nash Bridges," and "Call Me Kat." During the pandemic, Jordan boosted his popularity by making hilarious Instagram reels. After suffering a medical emergency behind the wheel, Jordan was killed after crashing into a building at the age of 67.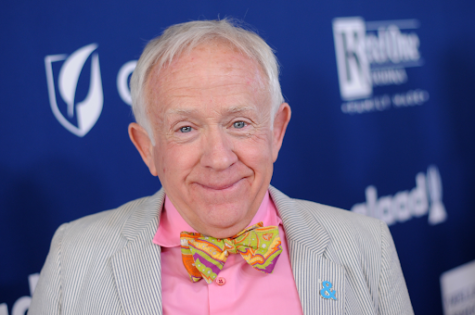 Kirstie Alley
Actress Kirsite Alley passed away at the age of 71 following a brief battle with colon cancer. At the start of her career, Alley played in "Star Trek 2: Wrath of Khan," "Blind Date" and "Summer School." She is best known for her Emmy-award-winning role in "Cheers," and a lead role in the romance-comedy "Look Who's Talking."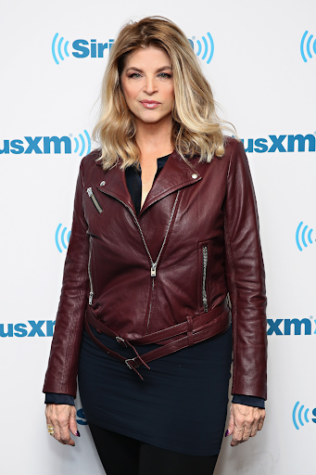 Ivan Retiman
Born to a Jewish family in Czechoslovakia, Reitman immigrated to Canada at the age of four to pursue a career in film. Working with the nation's best actors, he created some of America's most beloved film comedies. Reitman gained popularity for producing "National Lampoon's Animal House" in 1978. He would go on to make some of the best comedy movies in history, including the first two Ghostbusters films and both Beethoven movies. He also worked alongside Danny DeVito and Arnold Schwarzenegger to direct "Twins" and "Junior." The filmmaker passed away in his sleep at his home in Montecito, Calif. at the age of 75.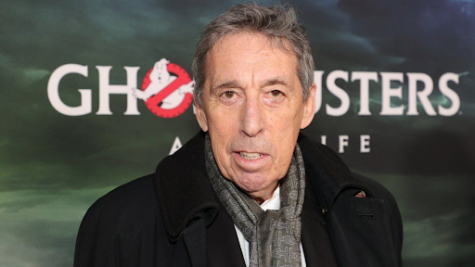 Naomi Judd
In the 1980s, Naomi Judd partnered with her daughter Wyonna to form the renowned country duo, the Judds. Throughout the group's career, they would go on to win five Grammy Awards and score 20 top-10 hits in the genre. Judd was even added to the Country Music Hall of Fame in 2021. After battling with a series of mental health issues, she tragically shot herself at the age of 76.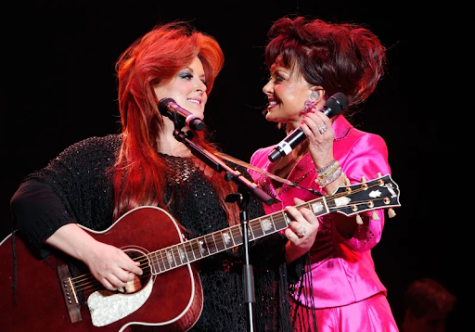 Marvin Lee Aday (Meatloaf)
Marvin Lee Aday, known professionally as Meatloaf, is regarded as one of the best musicians of the late 20th century. The rock and roll icon sold over one million albums throughout his career, with his most popular being 1977's "Bat out of Hell." He is also known for his three best-selling singles: "Two Out of Three Ain't Bad," "You Took the Words Right Out of My Mouth" and the Grammy Award-winning "I'd Do Anything for Love." Meatloaf featured in over 50 movies and TV shows, including "Fight Club" and Donald Trump's "Celebrity Apprentice." He died on January 20 as a result of COVID-19 complications.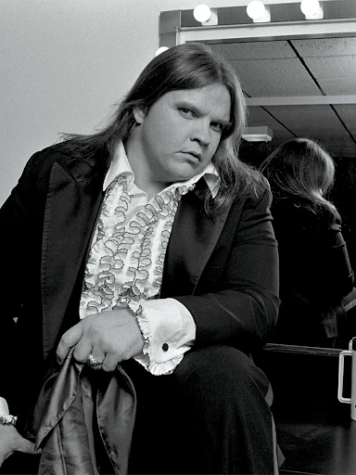 Bob Saget
Bob Saget started his career as a stand-up comedian but soon transitioned into acting. He rose to stardom in the '90s for his role in the hit show "Full House" (1987-95), where he played Danny Tanner. Saget also starred in the show's Netflix sequel "Fuller House " in the late 2010s. He is also known for directing three movies, and narrating the popular sitcom "How I Met Your Mother." On January 9, Saget died in his sleep as a result of blunt head trauma. The actor was only 65.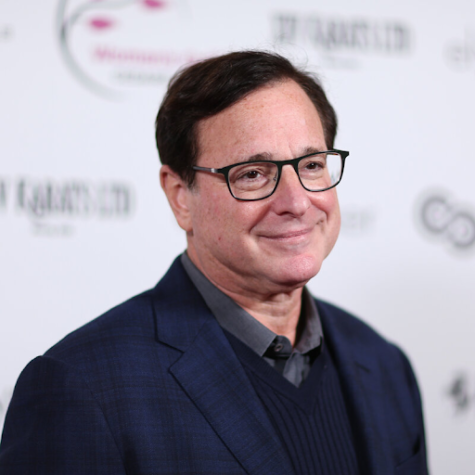 Jean Luc-Godard
The radical French filmmaker revolutionized movie production in the 1960s. Godard pioneered the French New Wave of cinema, a style that utilized jump cuts, camera trickery, multiple narratives to a story, and metaphors that were often personal to the director. Modern-day filmmakers were inspired by his techniques, including Quentin Trantino who named his production company after Godard's film, "Bande a Part." Godard died at his home in Rolle, Switzerland at the age of 81.
Barbara Walters
Barbara Walters, the person who blazed a trail for women in television, died in her sleep on December 30 aged 93. After working as a producer on the "TODAY" show, Walters became the first female news anchor on ABC. During her 25-year career, she would coordinate some of television's most famous interviews, ranging from celebrities to politicians. For example, Monic Lewensky, Patrick Swayze, Vladimir Putin, and even former Cuban president Fidel Castro. She also co-hosted the hit show "The View," which gained popularity for asking celebrities "hard hitting" questions. After her time on the show ended in 2014, she remained an executive producer and continued to work with ABC News.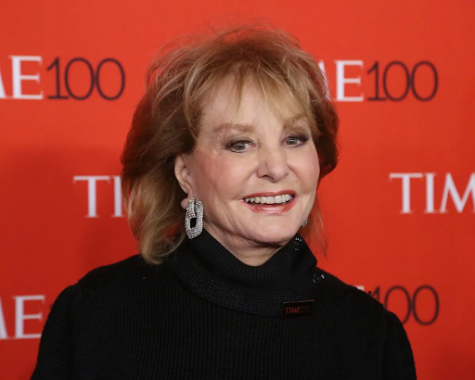 Leave a Comment
Donate to Canyon Hills Chronicle
Your donation will support the student journalists of Canyon Hills High School. Your contribution will allow us to purchase equipment and cover our annual website hosting costs.