Concert ticket prices heavily increase, impacting ticket buyers
 A person is scrolling through social media when they see a post from their favorite artist: the announcement of a world tour, complete with a date in their city. 
   Excited, the person signs up for the presale and gets a presale code. They wait for hours through the queue, bouncing up and down, holding their credit card close to them so they can buy tickets sooner rather than later. Finally, they get to the front of the queue, and start to look through the seats…
   …and the tickets are selling for hundreds of dollars each. The floor, lower bowl, upper bowl, and even nosebleeds, all had prices over $100, prices that many people were unable to properly afford. 
   This is a reality that millions of people have faced today. The rise in concert ticket prices has made an impact on the live industry and those who participate in it.
   Two separate problems have contributed to this issue: processing fees for buying tickets, and the rise in the costs of the tickets themselves. 
   Processing fees are the fees paid along with concert tickets to help the company or venue selling the tickets (such as Ticketmaster) make a profit and stay in business. However, companies like Ticketmaster in particular, have done nothing but annoy people as the prices of their tickets heavily increase.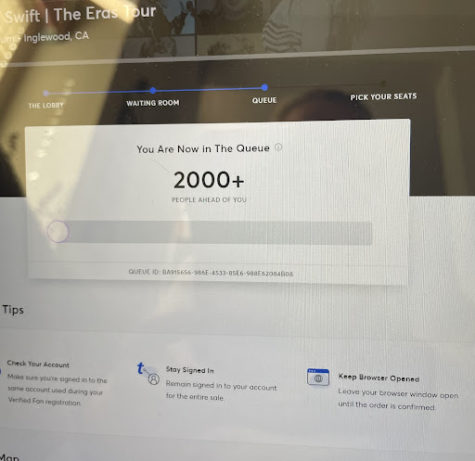 "[Processing fees] just make you pay double the price," said junior Alexa Dina. "You could be paying one hundred dollars for tickets, but with the fees, you now have to pay two hundred dollars." 
   The amount of fees added to the (already expensive) tickets tends to make the ticket prices skyrocket, which hurts people's wallets. Some might not even think the concert is worth it after seeing the cost featuring the fees.
   "For Bad Bunny [tickets], it was six hundred and fifty dollars, plus tax, so around seven hundred," commented Dina. "For me, it was worth it. I love Bad Bunny. But for someone else, it probably wouldn't be."
   Even without the excess amount of fees, the prices of concert tickets themselves have continued to increase higher and higher. With popular artists such as Harry Styles and Taylor Swift, it has been seen that the more demand and popularity there is, the more expensive companies like Ticketmaster will make the tickets. This concept is called dynamic pricing. 
   "Dynamic pricing is a computer algorithm that balances supply and demand in response to what people are willing to pay," said Andrea Luoma, who runs the entertainment management program at the University of Montana College of Business, to U.S. News in November. "[It] is the 'buy early and save' concept." 
   Dynamic pricing has been around for a long time. While it's not limited to only concert tickets, they have taken the spotlight for having prices raised based on demand. 
   "The biggest factor that drives pricing is supply and demand," Ticketmaster said in a statement. "When there are far more people who want to attend an event than there are tickets available, prices go up."
   With the world's economic problems, concert tickets may seem like the last thing people should worry about. However, to music fans who want to go to concerts, it's an issue close to their hearts. 
Leave a Comment
Donate to Canyon Hills Chronicle
Your donation will support the student journalists of Canyon Hills High School. Your contribution will allow us to purchase equipment and cover our annual website hosting costs.
About the Contributor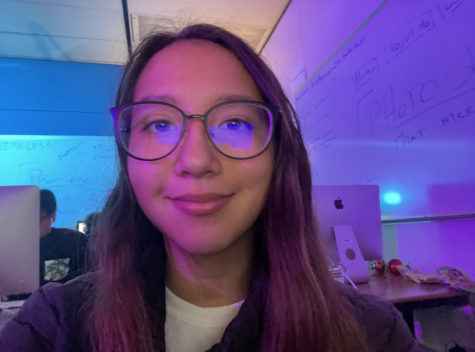 Jasmine Tran, Entertainment Editor
Jasmine Tran, the entertainment editor, is a junior at Canyon Hills High School. She loves writing, reading, filmmaking, and Taylor Swift. She is socially...