POLL: Which holiday is better?
 Every year as the holidays approaches, people are eager to begin celebrating their favorite holidays! The first approaching holiday that young kids, teenagers, and adults like celebrating is Halloween.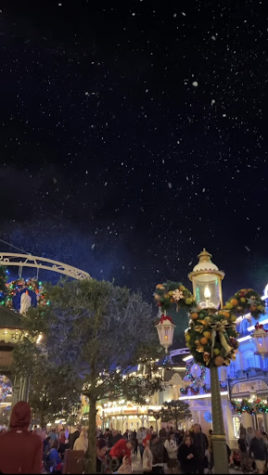 Halloween is exciting to look forward to, as a young kid growing up trick or treating was the best. Walking around a variety of different houses looking at the Halloween decorations and filling your bucket up with candy throughout the night, Along with going back to families' homes and exchanging candy. Many people enjoy hosting Halloween parties for their friends and family. Plenty of adults enjoy throwing Halloween parties with family and friends. What makes dressing up fun is that You can choose what to portray and how much effort to spend into getting dressed up. You can put on any costume you choose for Halloween. Every year people get the chance to dress as who they wish to be. The creativity people carry is great to see, as well as watching Halloween movies October so much better. 
21 Kids voted Halloween as the best Holiday at Canyon Hills High School. 
November is the start of fall season, the weather starts to get more chilly and Thanksgiving approaches at the end of the month. Thanksgiving Day is a yearly holiday in the US and Canada, Many people enjoy spending the Holiday with friends to have a Friendsgiving. Many families do not have the opportunity to see each other so often. Families spend Thanksgiving day together to have dinner and enjoy eachothers company. Not only is Thanksgiving just about good food and loved ones, it is to acknowledge what we are thankful for. Personally, I enjoy the start of November and fall season because the weather starts to get more cozy. Thanksgiving is an enjoyable time for myself appreciating the moments i am able to spend with family and friends I am thankful for. 
9 Kids voted Thanksgiving as the best Holiday at Canyon Hills High School. 
Christmas is the best Holiday! Christmas festivities are very enjoyable to spend time doing, making gingerbread houses, baking cookies, watching christmas movies, wrapping gifts, christmas candles, decorations and shopping. I enjoy spending time with friends and doing Christmas related activities.Christmas is a time to connect with friends and family and appreciate how blessed we are to have their care. Even though we might not see our friends and family very often, they are always present during Christmas to have a good dinner and exchange gifts. 
29 Kids voted Christmas as the best Holiday at Canyon Hills High School.