Senior activities begin as year draws to a close
The opportunity for seniors to participate in a variety of activities is a once-in-a-lifetime event that they can enjoy with their friends. Senior Assasin is a game that many people love playing outside of school and competing in.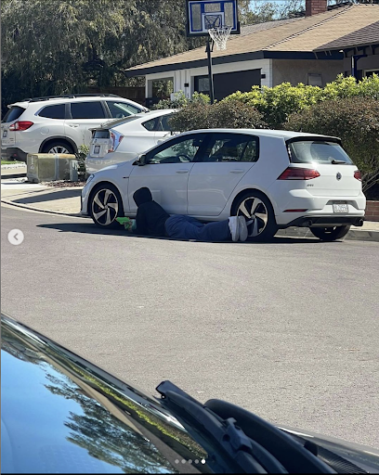 For those of you who don't know what senior assassin is: it's a senior-level competition in which participants are given targets every week and use squirt guns to try to take them out. There are safe zones that apply to your home and inside your car with the windows up. You also need to be wearing a floatie to be safe. Players are immune to elimination if they are on campus during school hours or for school sports. 
Organizing senior assassin was Dea Lampkins and Lindsay Griffin from our school ASB.
"Organizing senior assassin was hard but it was nice that Lindsay and I worked together to make it happen" said Lampkins.
Planning something as big as senior assassin is pretty complicated, considering you're planning for the whole senior class in matters of who is participating.
"Lots of problems occurred, for example sometimes we would call something a kill but the teams would argue. We had some issues regaurding making targets because we would have uneven numbers… in regarding organization I wish we could've come in a bit more prepared," stated Lampkins. 
"I'm glad the game went how it did, in every video submitted followed a smile on each person's face and that was a good thing to see. It's also nice that we made money for the senior class" said Lampkins.
As said, there were some complications but overall both Dea and Lindsay did an amazing job with their hard work, and seniors enjoyed the game. 
Part of senior year is all the extra activities you get to be involved in. Making so many memories with people that could be a lifelong friend, are memories you want to forever hold onto. Enjoying and living in the moment of your senior year is something so valuable because one second you're having a normal day and before you know it, graduation. Seniors get involved in all you can, and don't take the time you have for granted.
Leave a Comment