Boy's Baseball Team to Raise Money For School Via All You Can Eat Pancakes Fundraiser
The boys baseball team is running an all you can eat pancakes fundraiser to help raise money for the team and other school materials.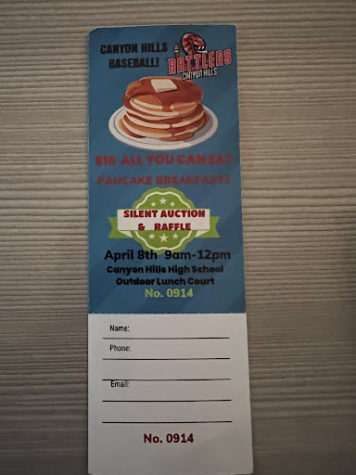 The money raised will be distributed to help with new equipment alongside different departments for our school.
Tickets can be bought from boys baseball team members but also can be purchased by walk up at the outdoor lunch court, where the event is taking place. They are only 10$ per person and include a raffle ticket to possibly win prizes.
The fundraiser is on April 8th, and takes place from 9 am to 12 pm for you to eat and possibly participate in a silent auction and/or raffle.
If you would like to eat as many pancakes as you want or just want to help out school, consider buying a ticket and come to this event on Saturday.
Leave a Comment