Club Spotlight: Devil Duckies Robotics
Starting their journey, Canyon Hill's Robotics club has just completed its first of many regional competitions at Oxnard, Port Hueneme.
The Robotics team, otherwise known as the Devil Duckies, will be representing Canyon Hills regional robotics competitions and has recently competed in a regional event.
Working in tandem with the engineering teachers, Mr. Gonia and Mr. Medina in the 1000 building, the Robotics club has gained a variety of sponsors including Qualcomm, General Atomics, Gene Haas Foundation, and more.
Throughout this year alone, the robotics team will be going against schools worldwide in order to qualify for the F.I.R.S.T. Robotics Competition. The competition requires their robot to take cones and cubes to set areas to gain points and win.
"We are never ready," Engineering teacher Mr. Medina said. "The first regional is for practice … so that we can learn from other teams to make our program better".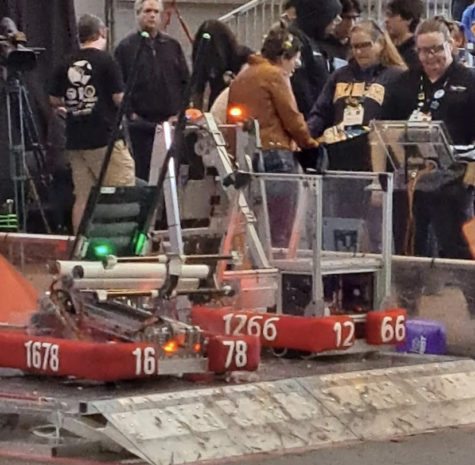 Even just last year, the Devil Duckies ended as one of the finalists in last year's regional competitions. And, this year the Robotics team hopes that the hard work they put into the robot will be enough to win and qualify for F.R.C.
Going as a team, the Devil Duckies will not only be spending time working on the robot but also analyzing other teams to see what they can improve for future competitions, while at these competitions.
"Our plan is to ram into other robots to slow their cycle of scoring," Robotics Club President Cecilia Moxley said.
Even though the Devil Duckies are planning to take a more defensive approach to the competition, they are hoping to show their value in the game and make an alliance, to be able to work with another team.
And, although the Devil Duckies had not been able to win the last competition, they did receive a Judge's Award for standing out in the judges' eyes throughout the competition.
So as more competitions near, the Devil Duckies and their eccentric team dynamic may just be enough to qualify for the F.I.R.S.T. Robotics Competition this year.
Leave a Comment
About the Contributor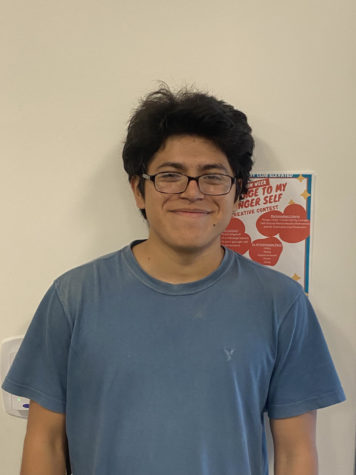 Kevin Olivares, Layout Manager
Returning for his fourth year at Canyon Hills High School, senior student Kevin Olivares puts forth his best step this year. Part of the Canyon Hills newspaper,...