JV Soccer Boys win league
For the first time in ten years, the Canyon Hills JV soccer team went undefeated in league, finishing first among three other teams. The team consisting of mostly freshman and four sophomores ended the year with an impressive 11-4-2 record.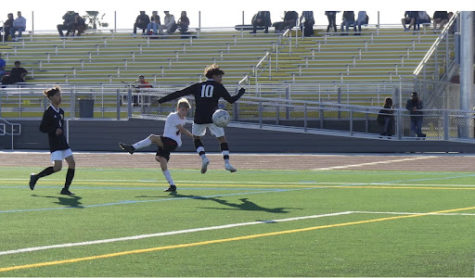 JV goalkeeper and captain Joseph Yankosky played a crucial role in the team's winning season. The Albion player averaged 6.2 saves per game, and had 5 clean sheets throughout the season. 
"I'm proud of the boys for doing so well, ending the year with an 11-4-2 record. As a team of mostly freshman going up against upperclassmen, we faced a lot of challenges," he stated. "Despite that, we managed to upset bigger teams and have a great season. I'm lucky to have such supportive and skilled teammates."
The Rattlers came into the league season with an underwhelming five wins, four draws and two losses. 
"We were looking to make a comeback. Prior to league, we weren't very consistent and had a few bad games," added Yankosky.
Coming into the first game against Lincoln, the JV boys were looking to send a message to the other teams. And they got the best opening possible with them beating the Hornets 7-1. Sophomore captain Dane Allick had a memorable display, scoring once and getting an assist that earned him a Man of the Match award.
 "The win against Lincoln was one of the most important games of the season, in my opinion. Winning by eight goals really boosted our confidence, and it set the tempo for the remaining five games," Allick stated. 
Their team's winning form did not end there with a 6-0 win away against Madison, and a 9-1 thrashing of Lincoln. Goals from Quentin Halferty, Joseph Arroyo, Hans Pluntke, Natu Gembredhin, and Riley Bordagaray helped the Rattlers overcome Logan Memorial.
On the final game of the season, the JV boys rallied together against Madison at home. Using everything they had learned that year, they outplayed the Warhawks to a 4-0 win. Freshman Benjamin Yrolja Parker had a remarkable performance, leaving the game with one goal and two assists.
"The feeling was indescribable. We all celebrated together at the end, and some of the Varisty boys joined in. For me, though, getting player of the game was the icing on the cake. I couldn't have asked for a better to the season," said Parker.
Leave a Comment
About the Contributor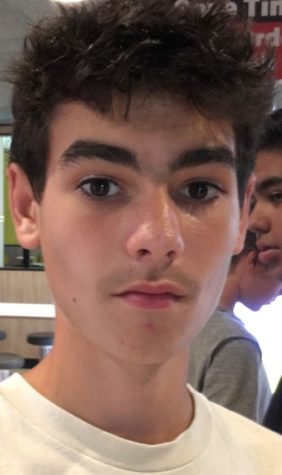 Ben Bekkerman, Staff Writer
Ben Bekkerman, a freshman at Canyon Hills, loves to write and play sports. In addition to his work on the CHHS Chronicle, he is also involved in soccer...