Historic NFL season comes to an end
The 2022-2023 NFL season has officially come to an end, with the Kansas City Chiefs taking home the Lombardi Trophy for a second time.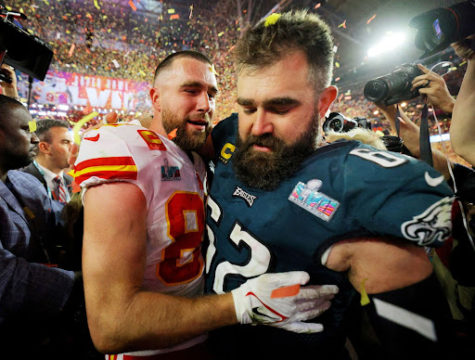 Although the season didn't end the way most teams and fans wanted it to, it did consist of many historic moments. 
In the NFL's hundred-and-three years of existence, there has never been a Super Bowl game with two black starting quarterbacks, but that all changed this season. 
Both Jalen Hurts, starting quarterback for the Philadelphia Eagles and Patrick Mahomes starting quarterback for the Kansas City Chiefs are black and even hail from Texas.
"It shows how society is advancing from previously before because the majority of players used to be white," Junior Drake Leythm stated. "But now we're progressing, and more races are able to participate in sports, more equally."
Even off the field in the sky, this year's Super Bowl flyover was conducted by an all-female fleet, which has never occurred before. 
"As much as society is advancing racially, it is also advancing gender-wise," Junior Ben Rannazzisi stated. "Women are getting more rights and can participate in more things than before." 
To top off these historic moments, a third monumental moment was the halftime performance by Rihanna, who hadn't performed in over seven years, while also revealing her second pregnancy.
"She [Rihanna] still has it," Senior Kendrick Martin stated. "She took a break for a while, but she still is focusing on her dreams."
Even though many enjoy Rihanna, the importance of player health was demonstrated this season. 
For the first time ever, the NFL canceled a game due to a player injured during the 2023 season. This had never occurred; even when Charles Hughes died on the field in 1971, the game still continued.
Damar Hamlin, a defensive back and player for the Buffalo Bills, collapsed during the January 2nd Buffalo Bills versus Cincinnati Bengals. Later, it was revealed he went into cardiac arrest. The Bengals and Bills chose not to resume the game and played on a later date.
"Football is a dangerous game. You mess up one thing, you can risk your whole life," Leythm said. "And them stopping the game showed respect for Damar Hamlin and his family." 
Although the season is over, fans and non-fans can still take a look back at the historical moments from this season that represents the change occurring in the world.
Leave a Comment
About the Contributor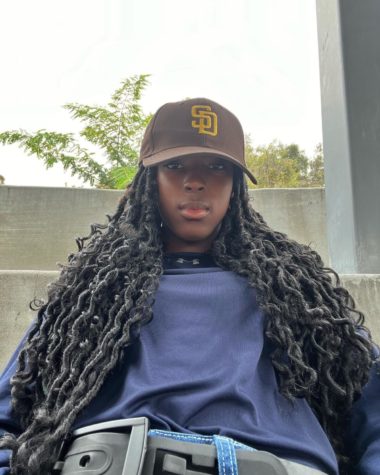 Ayla Jones, Social Media Manager
Ayla Jones is a current junior at Canyon Hills High School who enjoys interviewing, researching and writing stories for Canyon Hills Chronicle. Jones became...