Relentless storms strike California
For the past two weeks in California there has been nonstop powerful storms leaving hundreds of thousands without power.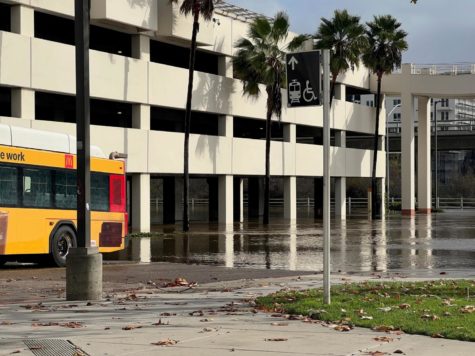 Thousands of residents were told to leave their homes as heavy rain caused flooding in many parts of California. Relentless storms have killed at least 15 people since late December. More than 120,000 homes and businesses were still without power in California early on Monday and more than 120,000 homes and businesses were still without power in California early on Monday, according to data from PowerOutage.us, after a massive storm last week that disrupted road travel with flash floods, rock slides and toppled trees.
Mud and debris has flowed onto homes in Camarillo Springs and a mudslide has blocked a stretch of Pacific Coast Highway with up to 18 inches of mud, Ventura County officials told The Weather Channel. Ventura County Sheriff's Department rescued people that were trapped in their homes.
Southern California Edison utilities reported more than 50,000 outages. A flash flood warning has been issued for Los Angeles County as bands of intense rain move east from the coast. Wind gusts were clocked as high as 71 mph. Delays are mounting at Los Angeles and San Diego airports. The southbound lane of Highway 1 between Panoramic and Muir Woods Road in Muir Beach has been washed out.
The reason for the horrible weather is A powerful storm fueled by a stream of tropical moisture called the Pineapple Express battered drought-stricken California Thursday and Friday. The entire West Coast experienced damaging winds and enough rain to cause flooding and landslides.
 "The state has been experiencing drought for the last four years, and now we have storm upon storm," California Lt. Gov. Eleni Kounalakis It had already been "one of the deadliest disasters in the history of our state," Brian Ferguson, California Governor's Office of Emergency Services spokesman said Wednesday The onslaught of recent storms came from a parade of atmospheric rivers – long, narrow regions in the atmosphere that can carry moisture thousands of miles.
  The heaviest rain over the next seven days is expected in northern parts of California, where the National Weather Service predicts an additional 5 to 10 inches. On Wednesday, Northern California got a radar-estimated 1-2 inches of rain, with some higher elevations getting around 3 inches. 
The rain shifted north Wednesday afternoon, giving Central California a brief pause. There's a slight risk – level 2 of 4 – for excessive rainfall Thursday for the northwest coast, and a marginal risk – level 1 of 4 – along the Pacific Northwest coast.
Leave a Comment
About the Contributor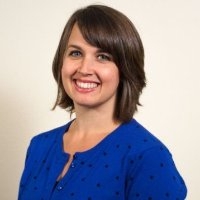 Rachel Brandel, Advisor
Rachel Brandel teaches 10th grade English and acts as the advisor for both the CHHS Journalism program as well as AVID for upperclassmen. She chose to...