New Years Resolutions: Do They Matter?
 Every year as December approaches we get ready to approach the new year, everyone has their own new years resolutions to start off the new year. Setting the right intentions to go onto your new year is very impacting to those who take it seriously. Your new year's resolutions can determine physically or mentally, and everyone has all different types of resolutions for themselves.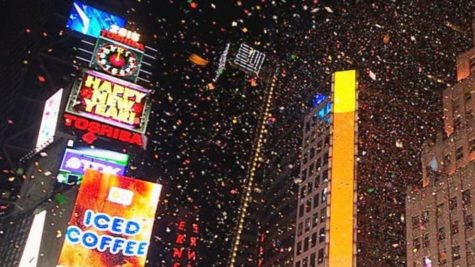 Ava, a junior at Canyon Hills High School, mentions that her goal for the new year is to constantly engage in school activities as well as finish the year with a high grade point average. Ava states that a New year resolution is beneficial because it can give you an opportunity to start out the new year as a fresh start, the new year gives people a boost of motivation. 
Alissa Ketchum, Senior in Canyon Hills High School states that although not all people follow through with their New Years Resolution, It is a positive way to start your new year. There is always better luck next year.  
Jayleen Santanta, Senior in Canyon Hills High School New years resolution is to stay on track, turning assignments in on time, Being present for the rest of her school year, and to be consistent within important school events. 
Many students set goals for themselves academically each year, Getting grades up, reaching a specific goal GPA, graduating, showing up to class on time and less absences. It is important that students give themselves the responsibility to do better academically, look out for themselves before it's too late. 
75% of students make personal resolutions for the new year that they want to maintain throughout the year. Other students might not give it a chance, or are not interested in setting resolutions.
Leave a Comment
About the Contributor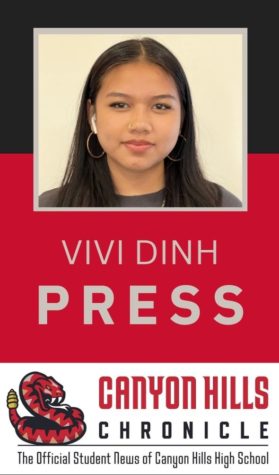 Vivi Dinh, Staff Writer
Vivian is a returning Senior at Canyon Hills High School, following up on her 4th year she looks forward to preparing for her college classes. Vivian is...