Congress passes same sex marriage equality act
A bill protecting same sex marriage was passed by congress on Tuesday, November 29, showing a step forward for equality and acceptance.
"Today the inexorable march toward greater equality advances forward," Senate Majority Leader Chuck Schumer of New York said. 
On Tuesday, November 29, twelve Republican senators joined with Democrats to pass the bill in a 61-36 vote. This bill would create protection for same sex marriages, interracial marriage, including repealing the 1996 Defense of Marriage Act that defines marriage as between a man and a woman, and also denies federal benefits to same-sex couples. 
Although this bill being passed is said to be a greater stride into equality as a nation, it would not require that all states legalize same-sex marriage, but would require individual states to recognize another states legal marriage. 
The bill is on track to become law. It must now win approval by the House who is expected to pass the bill before the end of the year- maybe as soon as next week, which would clear it for our President to write it into law. In a statement, Mr. Biden said the vote reaffirmed a fundamental truth.
"Love is love, and Americans should have the right to marry the person they love" 
"For millions of Americans, this legislation will safeguard the rights and protections to which LGBTQI+ and interracial couples and their children are entitled," Biden stated Tuesday evening after Senate passage, acclaiming it as a "bipartisan achievement".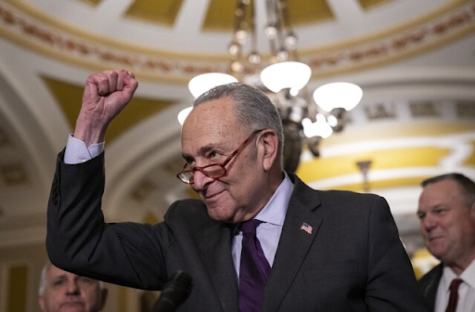 Bipartisan – involving the agreement or cooperation of two political parties that usually oppose each other's policies. 
Both parties have come together to protect same-sex marriage. Showing just how necessary this issue was, and that it needed to be put into action. With the overturn of Roe v. Wade democrats believed other rights could be at risk, hence why the Respect for Marriage Act was put into play. 
"I think it's a very good thing that this is happening, because the LGBTQ+ community should feel their rights are protected," says Senior Vivian Dinh.
This bill being put into action is a huge step forward for the LGBTQ+ community and a huge step towards equality. 
"America does move forward, although sometimes in difficult ways, and sometimes its two steps forward, one step back. But today is a big step forward," Schumer said.
Leave a Comment
About the Contributor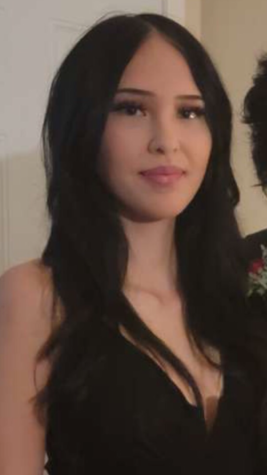 Maya Evans, Staff Writer
Maya Evans, senior at Canyon Hills, enjoys listening to music and writing. Spends a lot of time with friends and family. She likes to write opinionated...