Get your gears turning: Robotics Club starts this January
Whether you are a fan building or even just enjoy designing, the Robotics club might just be the one for you, as they start their club up again this January 7th.
What does Robotics do, you may ask?
Named the Devil Duckies, the club's main goal is to compete in the FIRST Robotics Competition, in which student-made robots compete to win the Blue Banner Trophy. This competition requires students to think outside the box every year, as they switch up the goal of the competition, to keep students on their toes.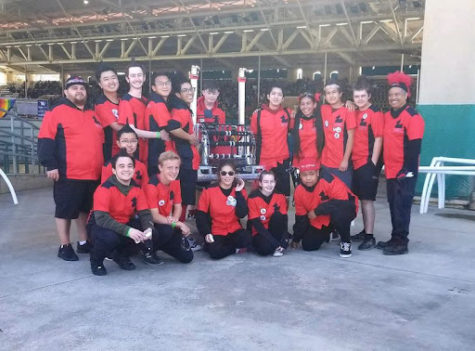 "In robotics, more experienced members show newer students how to use the tools and go through the design process," Club President Cecilia Moxley said.
With the competition itself being the main focus, students in the robotics club also get to build strong bonds, as they work together to improve their critical thinking and problem-solving skills.
"Going to the competition is nerve-racking because anything can happen," Club Vice President William Nguyen said. "But, it's absolutely worth it if you're interested in anything engineering".
Consisting of fifteen members, the Devil Duckies team has, year in and year out, done their best to complete their robot, in preparation for the year's competition.
Even just last year, on their trip to Fresno, the Robotics team managed to get to Finals in the competition, which consisted of shooting balls into a goalpost and climbing monkey bars using their robot. 
"I was really into the last competition," Robotics member Joshua Epperson said. "I worked so hard on that robot and was so happy to see how far we got".
So consider joining the Devil Duckies, Robotics Club, as they not only aim high but are planning to win the Blue Banner Trophy this year.
"It's 3:30 to 5:30 every Tuesday and Friday," Moxley said. "We'll help people to explore their STEM pathways".
Leave a Comment
About the Contributor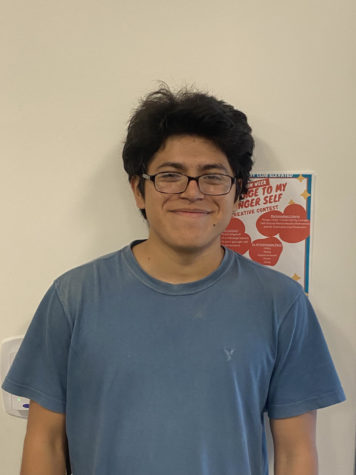 Kevin Olivares, Layout Manager
Returning for his fourth year at Canyon Hills High School, senior student Kevin Olivares puts forth his best step this year. Part of the Canyon Hills newspaper,...