The future looks bright as the Canyon Hills Freshman basketball team defeat Santana 43-34
The Canyon Hills High School Boys Freshman basketball team got a great start to the 22-23 season, with a win over the formidable Santana. The school's new talent delivered a stellar offensive and defensive performance on Thursday night, earning the Rattlers a 43-34 victory over the Sultans.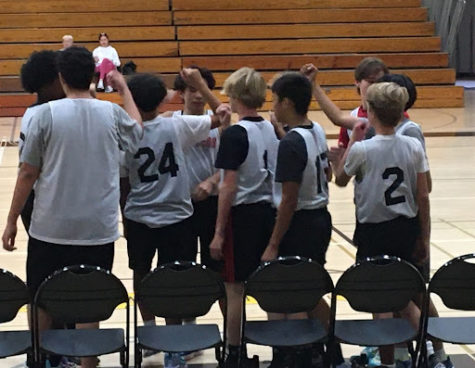 After a slow start to the game, the Rattlers managed to take the lead with crucial three pointers from point guard Nathan Grinblat and small forward Howie Pham. Canyon Hills finished the first quarter with a six point lead that set the tone for the rest of the game. 
Despite Santana's strong attack, the Rattlers managed to play good defense with the help of Pham and small forward Reece Fogg. Both played aggressively, limiting the opposition to an average of 11 points per quarter. Pham also assisted on the offensive end, grabbing ten points to help the team win.
Small forward Alex Mijailovic also played a key role in the victory. The San Diego Sol player left the court with several assists and imposed his physicality on the Santana defense, winning two free throws. 
"I feel like we played really well today. Our offense was a bit off, but we still managed to do well on the defensive end. It was a great game with some nice three's from Howie and Nathan," stated Mijailovic.
"We want to go as far as we possibly can as freshmen. And hopefully some of us could move up to JV and beyond," he added.
The two other basketball teams also triumphed over Santana: the JV team winning 47-46 in thrilling fashion and the varsity team 63-57.
Leave a Comment
About the Contributor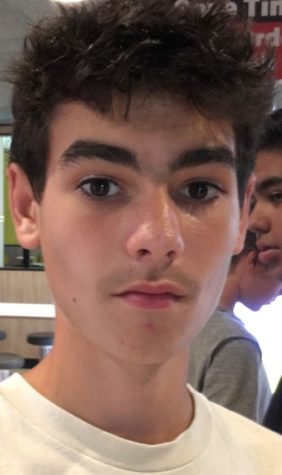 Ben Bekkerman, Staff Writer
Ben Bekkerman, a freshman at Canyon Hills, loves to write and play sports. In addition to his work on the CHHS Chronicle, he is also involved in soccer...