Steve Lacy finally performs in San Diego and does not disappoint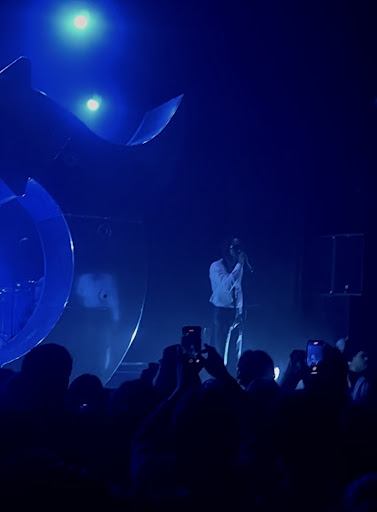 Steve Thomas Lacy-Moya, also known as the famous young artist "Steve Lacy". Steve Lacy is a twenty-four year old artist born in Compton, Los Angeles. Lacy is well known for being an  awesome guitarist, bassist, and singer/ songwriter. His music genre consists of alternative R&B and soul music that is mixed with an indie rock, soul, and a pop twist.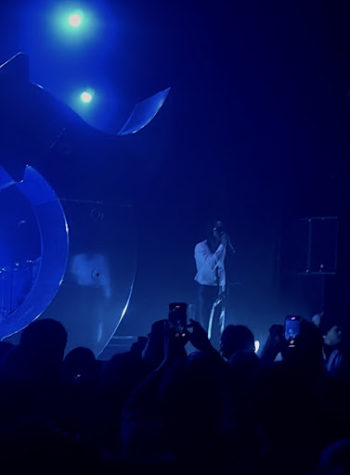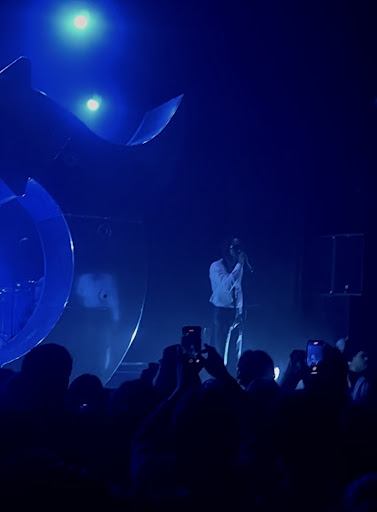 While Steve Lacy was supposed to perform on November 2nd, 2022, his concert was postponed until February 18th, 2023.
It was honestly frustrating to experience an almost four month delay for the concert. Especially after spending almost $300 on tickets. I almost believed that the concert wasn't going to happen at all and we were all just going to get refunds. Luckily, the concert did finally happen and it truly was a great experience. 
The concert was standing room only so the "seats" were fair game to everyone. My friends and I got there about four hours early and were still pretty far away from the front of the line. Standing outside of the arena was cold and almost boring. I was lucky to go with three other friends so we split up at times to go get food. 
Once we finally got into the arena, my friends and I got a really decent view of the stage. We were about in the middle of the front, so we could still see. Well I could see perfectly until everyone's phones came out and then it was really difficult to see anything. Throughout most of the concert I had to look through people's phones to see Lacy performing.
At one point through the show, Steve Lacy actually told everyone to put their phones away "so he could see everyone's beautiful faces" (Steve Lacy). That honestly didn't last long because everyone wanted to record his performance, which I honestly understand because people pay a lot of money to be there and want to remember these special moments they got to experience. 
Senior Kenny Elkern was also at the Steve Lacy "Give You The World" concert and really enjoyed it.
"I thought it was a very nice experience because the venue was really small, so it felt more intimate," Elkern said. 
He also mentioned that his favorite aspect of seeing him LIVE was "listening to the music itself and just seeing him play. Steve Lacy  did a lot of improv and did a 3-4 minute guitar solo which was insane. Just mostly him putting on a show for his fans and him interacting with his fans was great to be a part of. He was also creative with his appearance by his unique outfits and wearing a different pair of sunglasses after he performed every song," said Elkern.
Lacy performed over seventeen songs at his "Give You The World Tour" and they were all definitely something to remember. So in my opinion, I definitely believe that buying the tickets and waiting for the concert after it was postponed was worth it. Seeing this concert was definitely a highlight of my senior year and I would recommend it to anyone.
Steve Lacy is touring again and will be performing on June 4th, 2023 at SnapDragon Stadium. 
Leave a Comment
Donate to Canyon Hills Chronicle
Your donation will support the student journalists of Canyon Hills High School. Your contribution will allow us to purchase equipment and cover our annual website hosting costs.
About the Contributor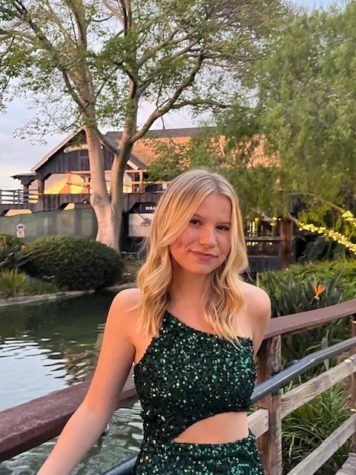 Haley Harville, Staff Writer
This is Haley Harville who is a senior at Canyon Hills High school. Haley is one of the athletic beat staff writers on our journalism team! While Haley...