Teacher Spotlight: Ms. Gardner
The chosen teacher for May's Teacher Spotlight is the one and only Ms. Gardner. Representing the math department for nearly three years, Ms. Gardner has left an everlasting impression on the students at Canyon Hills High School.
Gardner is able to enforce and implement many different aspects into the classroom with the help of her past experiences.
"My drive is the few teachers I had in high school that inspired me to pursue the love of education and math. I try to make math enjoyable by creating a community-like environment," Gardner reminisces.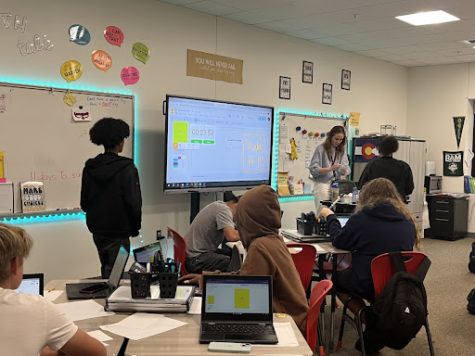 Her passion for math is unmatched with her dedication to influencing students.
"Ever since middle school, I have wanted to pursue education, even though I may be an indecisive person, education was the one thing I was sure about so I hope my class could maybe even spark an interest in math," said Gardener.
Putting aside difficulties to teach others is what really makes Ms. Gardner stand out as an educator.
"Although math doesn't come easy to me, what pushes me is my passion for education because I believe education is really important, so I want to share that passion with other people," Gardner shared.
Leaving an open door during lunch, students visit often for many different reasons. Gardner is able to provide students with the opportunity to find support.
"I hope students come to school and think 'Oh math is kind of cool!" but also remember that if they need anything I can be there for them" Gardner says.
The safe environment of Gardner's classroom is what really highlights a quality educator. Hopefully, Ms. Gardner sticks around to make this impact on future students as well.
"I want not only school but also my classroom to feel like a safe space, even if school isn't for everyone, I want it to be a place where students feel welcomed and can be. No matter what students are passionate about I hope they feel loved in this classroom to where they feel they can choose what they want to do"
Leave a Comment
About the Contributor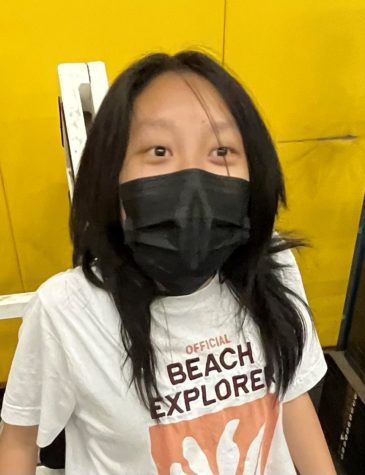 Katherine Bui, Staff Writer
Katherine Bui is a Canyon Hills Sophomore and writer for the CHHS Chronicles. She likes writing and working for the community. She is a self-certified...