Senior highlights for 2023
Now, as summer nears and the school year is coming to a close, the seniors of this year will be taking their leave from high school into college, universities, trade school, and much more.
These students have a lot to look forward to in their future, but also much to remember when it comes to Canyon Hills as this year has been full of surprises.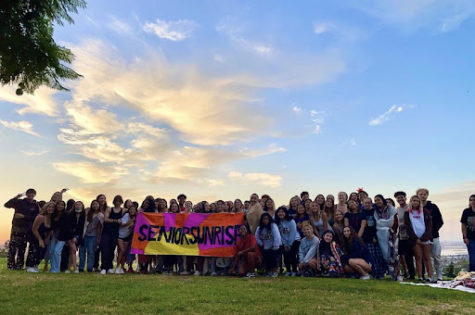 This includes the reveal of our new mascot Reggie the Rattler, new theater performances, and even upcoming senior activities.
With all of this in mind, these have been some of the following highlights for the 2023 Canyon Hills seniors:
"I liked the first pep rally the most since it made me think that my senior year was going to be great," Gio Hernandez said. "If I were to rate the school year then I would rate it a 8 out of 10."
"It was fun to support the photography and graphic design club at the Pathway Night," Nicholas Lobao said. "I enjoyed seeing the friends and teachers that I knew who were there."
"I met and got closer to my best friend Lia this year," Bridget Blaine said. "We even ended up going to Knott's Berry Farm."
"I had fun eating a lot of fun food at the new Culinary Club," Lia Nichols said.
"I enjoyed being able to hang out with my friends throughout the year," Sam Lam said. "I feel like I got closer to my friends."
"I had the most fun playing off with my team and hanging out with the friends I made there," Mackenzie Abaleda said.
Leave a Comment
About the Contributor
Kevin Olivares, Layout Manager
Returning for his fourth year at Canyon Hills High School, senior student Kevin Olivares puts forth his best step this year. Part of the Canyon Hills newspaper,...