McDonald's New Cardi B and Offset Meal – is it worth the $20?
McDonald's latest menu addition came in the form of a celebrity meal. On Valentine's Day, the fast-food giant released the Cardi B and Offset meal to celebrate the hip-hop couple. The meal bundle includes the celebrities favorite menu items, amounting to $20.39.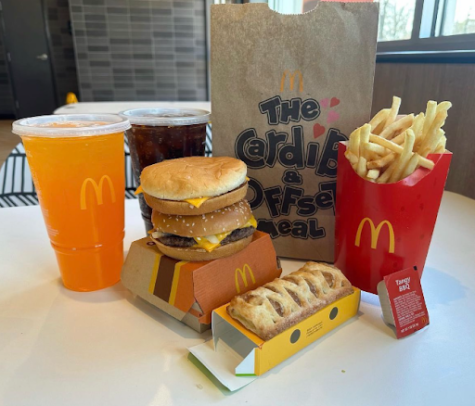 Cardi B's favorites include a cheeseburger, barbecue sauce, and a large Coke, while Offset lists a Quarter Pounder with cheese and a large Hi-C Orange Lavaburst as his go-tos. The meal also includes a large fry and an apple pie to share.
Right from the start, it paled in comparison to McDonald's previous celebrity collaborations, mainly because it didn't feature any new menu items. In comparison, the 2020 Travis Scott-inspired "Cactus Jack" meal cost an astoundingly low $6, including Sprite, fries and a unique Quarter Pounder with Cheese.
The BTS meal released in 2021 also introduced a brand-new Cajun sauce and sweet-chili sauce for nuggets and fries. These sauces, inspired by South Korean cuisine, were limited edition and sent fans listing them for double the price on Ebay.
Even Saweetie's meal, which came with a standard Big Mac, nuggets and fries, encouraged customers to put french fries on their Big Macs.
The Cardi B and Offset Meal (Twitter: @Dave Gel)
Nevertheless, I decided to give the meal a shot at my local McDonald's. I ordered all the items together in a bid to determine whether it's actually worth ordering. 
Taste
All in all, the $20 meal I ordered came with fries, a cheeseburger (plus a Quarter-pounder with cheese), apple pie, Coke, and a HI-C. Although I have previously tasted all of the items, I was still eager to see how it would pan out.
I started with Cardi B's order, first trying the classic American cheeseburger. Even though it was nothing special and came incredibly thin, it was still well done. The pickles and onions added some tanginess, and dipped the burger in barbecue sauce to add some flavor. In the end, I washed it down with a refreshing Coke.
Offset's favorite items were much more specific and unique. I have always been a fan of the Quarter-pounder with cheese so it came as no surprise that it was delicious. The patty was flavorful and juicy, and just the right amount of salty. The only problem is the sliced onion, which I find to be overpowering. 
Having said all that, the apple pie was fantastic. The crust was crisp, light and tasty. However, since the meal is based on Valentine's Day, I feel McDonald's could have added one more pie to share. 
The Verdict
This McDonald's star meal collaboration fell somewhere on the lower spectrum. Even though the meal's quantity and the notion that it should be shared with someone else were appealing, some of the options left me unimpressed. 
Like with any McDonalds meal it was delicious. Yet, I feel like the company could have done better with their resources.
Compared to previous collaborations, the meal lacked creativity and uniqueness. For the price, I expected McDonalds to incorporate a new ingredient in the burgers. Or perhaps they could have created a brand-new sauce. 
If you genuinely enjoy McDonalds or have $20 to spend on a night out, then you should definitely give this meal a try.
View Comments(1)
About the Contributor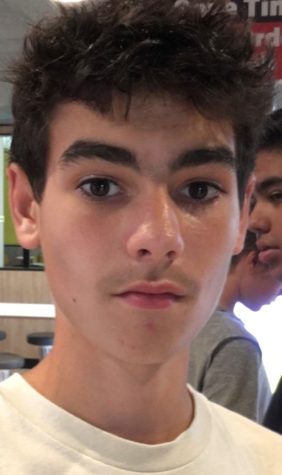 Ben Bekkerman, Staff Writer
Ben Bekkerman, a freshman at Canyon Hills, loves to write and play sports. In addition to his work on the CHHS Chronicle, he is also involved in soccer...