Samiyah Nemes: Canyon Hills Security Guard
New Security guard enters the campus of Canyon Hills High School and shares her take on her first security guard experience.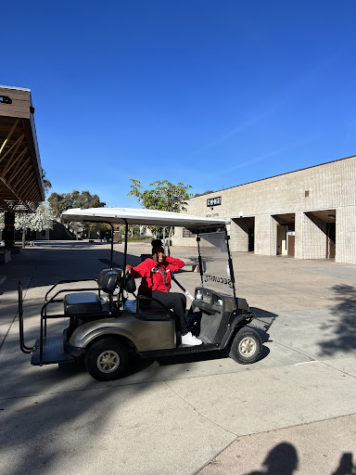 Samiyah Nemes, 24 year old female, undertakes students and a new environment on campus.  Nemes shares that being a school security guard is a new occupation experience for her, since previous occupation as a UPS worker.  Nemes was born and raised in California with a diploma from Hoover High school and is a sister to two siblings.  
"My job mainly includes making sure kids make it to class on time and keeping them out of any troubles." claimed Nemes when asked what she does when on the job.  Kids on campus have been known to stall in the bathrooms, missing class time, which grants Nemes the importance to make sure students may prioritize engaging in class.
Nemes exclaims that she enjoys working with students and staff on campus, since it is her first time being a school security guard she explains that it is a decent job that she can grow and learn from.  
She also views herself as well as many others as a "support team" for students. "I'm quite young so the students can find me relatable when venting to me about school or personal problems. I've formed great relationships with some students and I don't find any troubles with any of them." explains Nemes when sharing her thoughts on relationships with students.
As well as the students Nemes shares laughs with staff on campus and has felt welcomed by the community. Although Nemes seeks more for her future than CHHS security guard, her quality motive seems to be "going with the flow" as far as her job is going.
Leave a Comment