Bryan Kohberger arrested in Idaho murder case
Police arrested 28 year old Bryan Christopher Kohberger on November 13, 2022 in the deaths of four students attending  University of Idaho.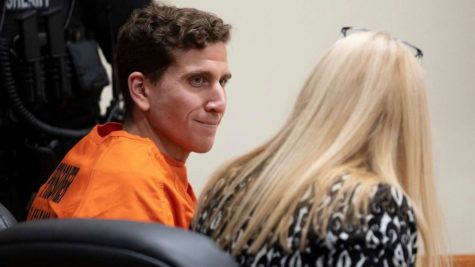 According to police reports, Bryan Kohberger entered their home through the back entrance, while the four students were sleeping. As stepping into their home, he encountered two students Ethan Chaplin and Xana Keenodle killing them. He then went upstairs, entered the room of Kaylee Goncalves and Madison Mogen, as they were sleeping, fatally stabbing the two students. 
He then went back downstairs, facing another one of the roommates, they looked at each other face to face. She described Bryan as him dressed disguised in all black wearing a mask over his head but all you could see was his big eyes. He then said something to her and left the crime scene through the back door where he had entered from. The roommate however, went back into her room and unknowingly did not report what she had witnessed for 8 hours. 
When law enforcement was called into the home, they entered a bloody crime scene. As they were under investigation for this murder case, they were aware of video footage of a white Honda. It wasn't until on November 29th a Washington state University police officer notified law enforcement that a vehicle that was registered under the name of Brayan Kohberger, was at a specific location. He was then at that point a potential suspect of the mass shooting of the four students. His cellphone was in the area of where the students were killed, as they found that he had come back to the scene where he killed the students. They continued to conduct their investigation, watching Bryan's every move, waiting until he drove back to his home in Washington. 
From then, they were able to collect DNA by his whereabouts, they collected DNA through his trash can. After the DNA results came back, it was shown that there is a direct connection between the Idaho Murder Case. There were matched DNA fingerprints with the knife he left behind in the roommate's home. 
Bryan was arrested in late December and In early January Bryan was charged with 4 counts of first degree murder, one count of felony burglary, he faces a death penalty and life in prison. The victims' families stated they were relieved that they had arrested him a day before the students of Idaho's memorial. 
Leave a Comment
About the Contributor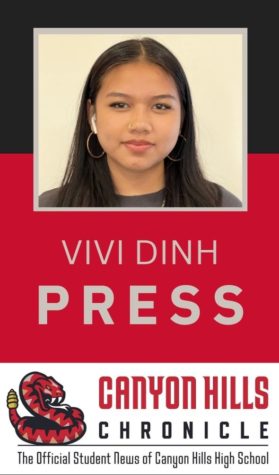 Vivi Dinh, Staff Writer
Vivian is a returning Senior at Canyon Hills High School, following up on her 4th year she looks forward to preparing for her college classes. Vivian is...