Andrew Tate's Recent Arrest in Romania Sheds New Light on the 'Top G'
On December 29, the self-proclaimed misogynist influencer and former kickboxer Andrew Tate was detained by Romanian authorities. His younger brother Tristan was also arrested on suspicion of human trafficking, rape and organized crime.
The 36-year-old playboy rose to fame in 2016 after he appeared on the UK reality TV show "Big Brother." However, Tate was kicked off the show after disturbing videos emerged of him assaulting a woman and encouraging violence. 
Yet, the 'Top G' gained mainstream success in 2022 on social media, where he went viral for his misogynistic comments and hate speech. This led him to amass over 4 million followers across all platforms. Clips using a hashtag of his name have been viewed more than 13 billion times on TikTok alone.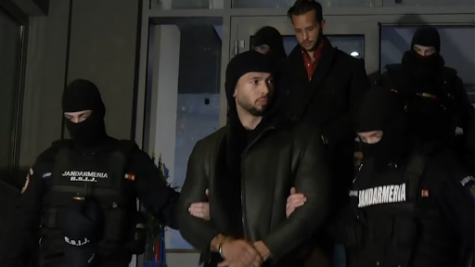 He is also known for flaunting his extravagant lifestyle online, often showing his fleet of sports cars and private jets. Most of this wealth is thought to come from the brothers' online program called "Hustler's University." The online "money-making community" charges members $50 per month to learn about profitable skills. Many call it a pyramid scheme for its affiliate marketing process.
Tate and his brother are reported to have lived in Romania since 2017. According to Bucharest's anti-organized crime agency, DILCOT, the influencer profited off a human trafficking operation. Prosecutors say the women involved were lured in, kept under close surveillance, and later coerced into performing pornographic acts that were used to make money. 
Fifteen luxury cars, seven of which belong to the brothers, and ten properties have been seized by Romanian officials. Romano Bolla, the spokesperson of DILCOT, stated that if prosecutors can prove the Tates earned money through human trafficking, the assets "will be taken by the state and (will) cover the expenses of the investigation and damages to the victims."
A court in Bucharest recently upheld Tate's sentence, rejecting his 30-day arrest appeal. Shortly after the arrest, a series of strange tweets appeared on his Twitter account. One reads: "Your enemies perpetuate "justice" and "civility" in a society designed to enslave you. You feel sad inside FOR A REASON. You can feel something isn't right. You must escape the Matrix."
Leave a Comment