San Diego District Attorney drops charges against former Bills punter
Matt Araiza attended San Diego State University from 2018-2021, and was selected by the Buffalo Bills in the 2022 NFL Draft, however later that year the team released Araiza in response to a young woman, who has been noted as a Jane Doe, identifying him as one of her assailants in a civil lawsuit.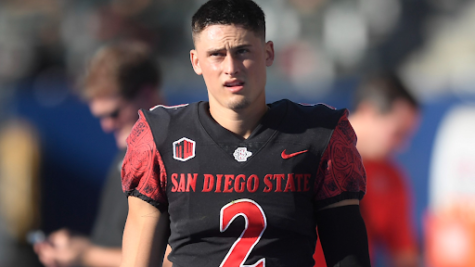 Five guys were involved but Araiza and two other former SDSU football players, Zavier Leonard and Nowlin "Pa'a" Ewaliko, were named to be the young woman's rapists at the college party she attended in October of 2021. She claims Araiza first raped her and then proceeded to take her to a room where the other men were, who then went on to rape and assault her for almost an hour and a half. 
At the time, the woman was 17 while the three college students were in the early twenties, making statutory rape a matter in this case because she couldn't consent, but all three claim they believed she was 18.
The District Attorney's office reportedly chose to drop the charges after "35 witness interviews and evidence derived from 10 search warrants" didn't prove substantial evidence to proceed with criminal charges against the convicted players. Although, the victim is still attempting to proceed with her civil lawsuit. 
Dan Gilleon, the victim's lawyer, has posted a series of tweets, with a tone of outrage in response to the charges being dropped.
Gilleon says, "I am never surprised when a prosecutor does not file sexual assault charges when the victim was intoxicated. It's a very rare case where the criminal justice system achieves anything satisfactory for the victim of a sexual assault."
The victim is said to have reported the crime to San Diego police the next day, but SDSU and SDPD purposely delayed the investigation, thinking it was fit and okay to do so because the victim never actually filed a complaint or report to the university herself but rather her dad did, who gave them her name, phone number and a description as to what had happened. Not to mention, at the time these allegations were made, the SDSU football team was on a proud winning streak and Araiza, a former member of the team, had just been drafted to the NFL. 
The delay of the investigation has infuriated citizens of San Diego and SDSU students, and a seemingly lack of action. 
"It's a very rare case where the criminal justice system achieves anything satisfactory for the victim of a sexual assault. Prosecutors cannot file charges unless they can get a unanimous decision, who cannot vote to convict unless they're convinced beyond any reasonable doubt", Gilleon comments.
However, Gilleon and the young women are choosing to keep going with the lawsuit in an attempt to "get justice", as Gilleon tweeted. 
Leave a Comment