Prop 31: What is the impact on CHHS students?
Prop 31  bans Nicotine and Tobacco products targeted towards minors. Main support toward prop 31 comes from the desire to stop people under 18 from reaching vapes, pens, juuls, etc, since the marketing of flavored products distracts them from the other ingredients used inside of each unit which can detrimentally harm the consumer.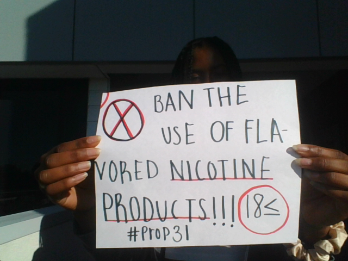 Our school's students are affected by Prop 31 because they are minors who depend on flavored nicotine products. Although it is available to anyone over the age of 21, this habit typically begins much earlier in life and develops into a long-term addiction. Until you develop health complications that last a lifetime, using nicotine products can sound pleasant in the moment to those who enjoy doing it.
Many young kids are aware of addictions, but they mistakenly believe that flavored items won't affect us nearly as much harm until it's too late. Even while it's generally never too late to stop, relying on a product so frequently makes it more challenging for people to give it up voluntarily. Because nicotine products are flavored, which is toxic, young teens and young adults are drawn to them.
 Voting Yes on prop 31 helps the sake of young kids that have easy access to trying nicotine products, It benefits those who are capable of reselling products, purchasing underage and  gaining unhealthy addictions. Most flavored tobacco products and tobacco product flavor enhancers, including menthol cigarettes, could not be sold in physical stores or vending machines, and store and vending machine operators now face a $250 fine per violation.
Leave a Comment
About the Contributor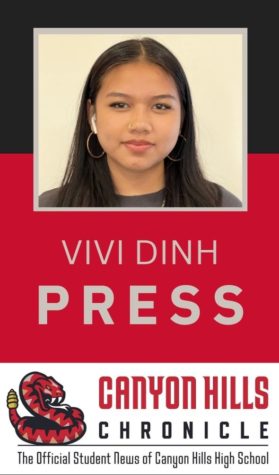 Vivi Dinh, Staff Writer
Vivian is a returning Senior at Canyon Hills High School, following up on her 4th year she looks forward to preparing for her college classes. Vivian is...