CDC encourages people to mask up for the virus-filled holiday season
The Centers for Disease Control Prevention (CDC) has started encouraging people to wear masks again for the holiday season due to cases for the flu, COVID-19, and other respiratory viruses skyrocketing.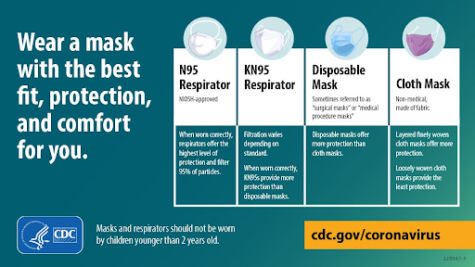 As of December 9, the CDC has estimated that there has been at least "13 million illnesses, 120,000 hospitalizations, and 7,300 deaths" from the flu so far this season. Furthermore, in San Diego, the New York Times has reported 11,100 new cases of COVID-19 between the week of December 1-December 8. 
The CDC director has said they encourage the routinely preventing measures of disease (hand washing, staying home while sick, masking, and increased ventilation) especially during this time.
"One need not wait on CDC action in order to put a mask on," said CDC Director Dr. Rochelle Walensky. "We would encourage all of those preventive measures during respiratory virus season, but especially in areas of high Covid-19 community levels."
Walensky has also highly encouraged everyone who is eligible to get their flu and COVID-19 vaccines, if they have not done so already.
"I want to emphasize that the flu vaccine can be life saving and importantly, there's still time to get vaccinated to be protected against flu this season and its potential serious consequences," Walensky stated.
Medical professionals believe that with the upcoming holiday season around the corner, it is now more important than ever to stay safe, get vaccinated, and take precautions to not spread disease.
"You could get really, really sick this year and ruin your holiday celebrations if you don't get vaccinated," said Dr. Sandra Fryhofer, board chair of the American Medical Association. 
Leave a Comment
About the Contributor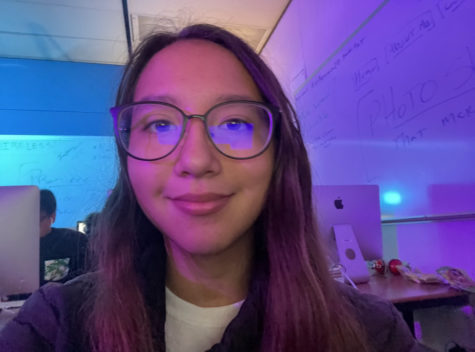 Jasmine Tran, Entertainment Editor
Jasmine Tran, the entertainment editor, is a junior at Canyon Hills High School. She loves writing, reading, filmmaking, and Taylor Swift. She is socially...